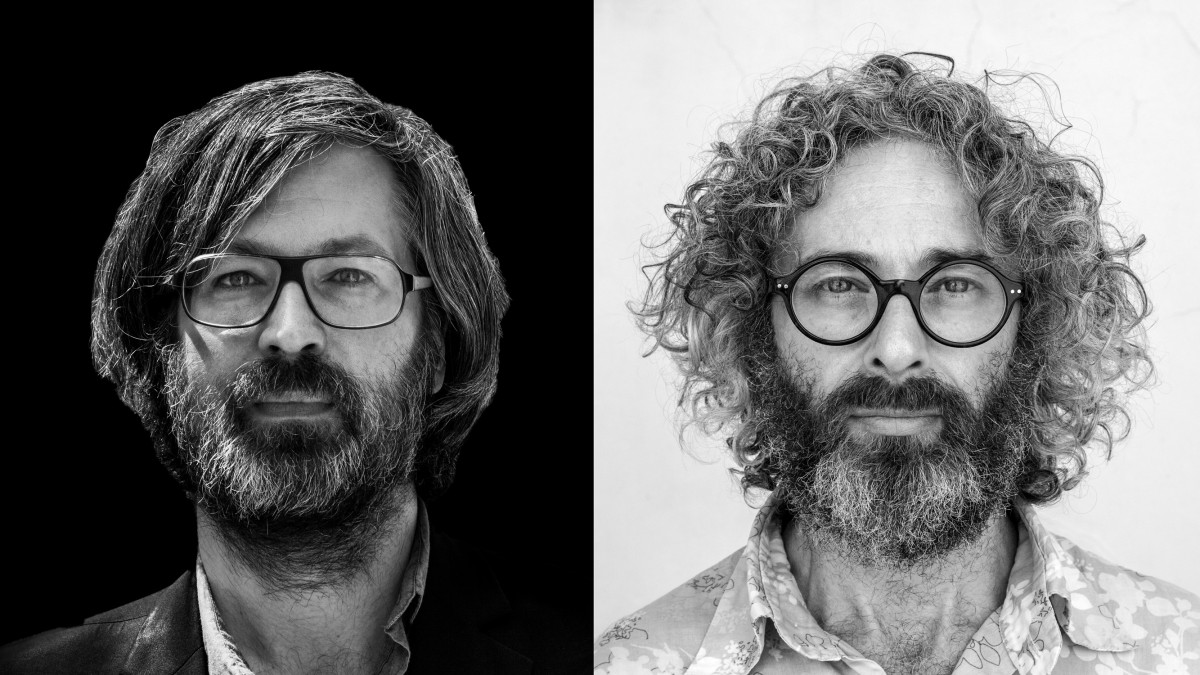 Csaba Palotaï & Steve Argüelles: Cabane Perchée (FR)
Featuring:
Csaba Palotaï - guitar
Steve Argüelles - drums, percussions
The term Cabane Perchee means 'tree house' in Hungarian. For our guitarist, Csaba Palotaï, who lives and works in France, this word gave the starting point for his new duo project with his old fellow musician, drummer Steve Argüelles. "This strange building among the foliage - although a human-made construction - still gives the illusion, that a human is not a competitor of nature, but an integral part of the living world. This romantic, wild mood evokes the childhood as well. It includes the Hungarian novel, Thorn Castle, and the Call of the Wild movie as well, and to some extent the piano pieces of the Microcosm by Bartók" – explained Csaba Palotaï, who explored the same teaching intention behind Bartók's etudes as Uncle Matula tried to pass on to Tutajos the gradual observation of nature in the Thorn Castle. "The word 'Microcosm' can be interpreted as a series of pieces of different kinds forming a small world; or we can interpret it as 'the world of the little ones, the children" – writes Bartók, and according to Palotaï, these pieces are also examples of everything in an infinitely simple picture of an infinitely complex world.
And now, with his fellow musician, he unfolds these musical seeds sprinkled by Bartók in his imaginary tree house. Sometimes it seems like this house was built by natives living in a subtropical forest, and other times it's a cool mobile house in the garden of a Western European man, where electronics already serves the comfort. Csaba's guitar playing contains some of the African blues effects that hallmarked by the name of Ali Farka Touré or Boubacar Traoré, while Steve, who is also proficient in electronic music, has put together a percussion set consisting of various elements (shaman drum, frost ring, seeds, prepared mandolin, steppe shoes) for this program, which fits well with the dynamics of the acoustic guitar, and which evokes ethnic colors like Moondog's atmospheric music with its own developed magic percussion instruments. In the intimate, smart, emotional music of Csaba Palotai and Steve Argüelles, cultures talk peacefully.
Photo: Vincent Bourre
Tickets are available for 1800 HUF on the spot, online at bmc.jegy.hu,
and at InterTicket Jegypont partners across Hungary.
Table reservations are automatically added during ticket purchase.
For the best dining experience please arrive around 7pm.
We hold reservations until 8pm.
For more information, please call +36 1 216 7894
℗ BMC