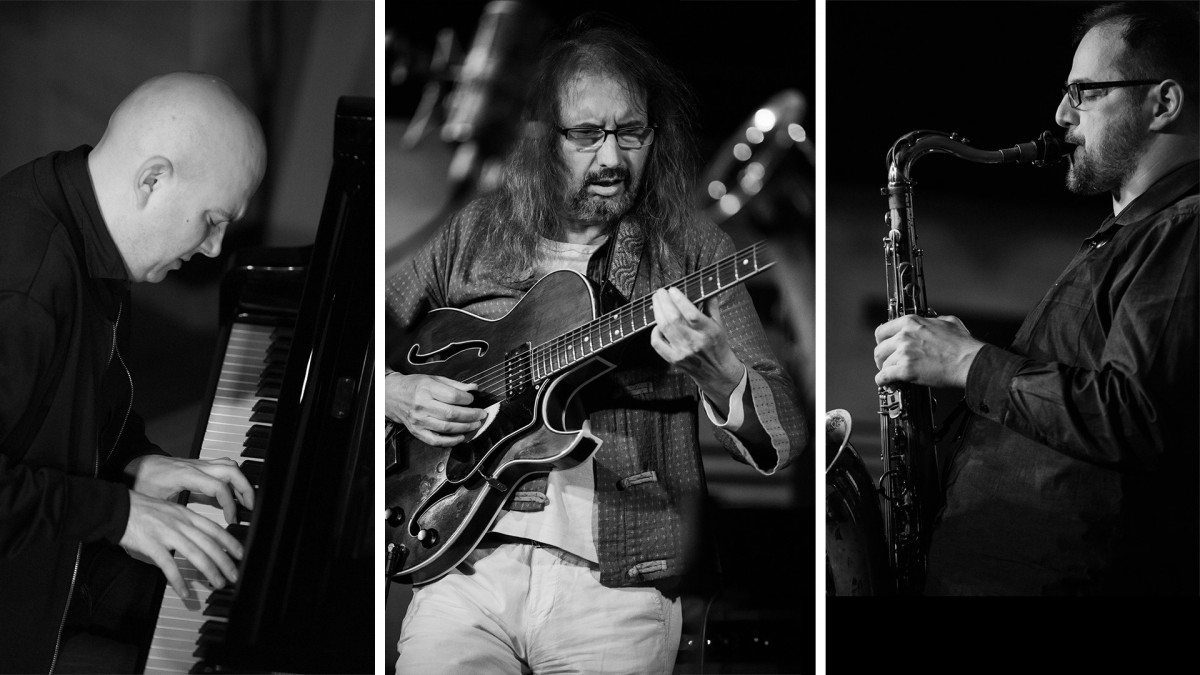 Péter Rozsnyói | Gábor Gadó – János Ávéd (HU)
Double bill
Opus Jazz Club
Program:
20:00 - 20:50 Péter Rozsnyói (solo performance)
21:00 - 21:50 Gábor Gadó – János Ávéd Duo
Featuring:
Péter Rozsnyói - piano
Gábor Gadó - guitar
János Ávéd - saxophone
The performers of this double concert share a common bond: they pursue to express their deep spirituality in music without even a hint of any narrative intent.
At a certain level of maturity most creative artists realise that the journey is the destination. Not all of them, however, are able to get to the level of abstraction of Péter Rozsnyói. According to him, every beginning is an end, and anything that opens something also closes something else. You can only pray to be able to understand and internalise that which cannot change, and to change what needs to be changed. Rozsnyói's solo performances are always daringly honest confessions, much like a stream of consciousness channeling Bach.
The musical kinship of Gábor Gadó and János Ávéd roots of the two artists' common attitude for fervently seeking new forms of expression. Their paths now cross again, looking for connections between music and spirituality. Prayer, meditation, vigil and contemplation all blend into a seamless stream of music that surpasses the contradictory temptations of tonality and modality so that the listener may, for some fleeting moments at least, lift the veil and see.
Tickets are available for 1800 HUF on the spot, online at bmc.jegy.hu,
and at InterTicket Jegypont partners across Hungary.
Table reservations are automatically added during ticket purchase. We hold reservations until 8pm.
For more information, please call +36 1 216 7894
℗ BMC