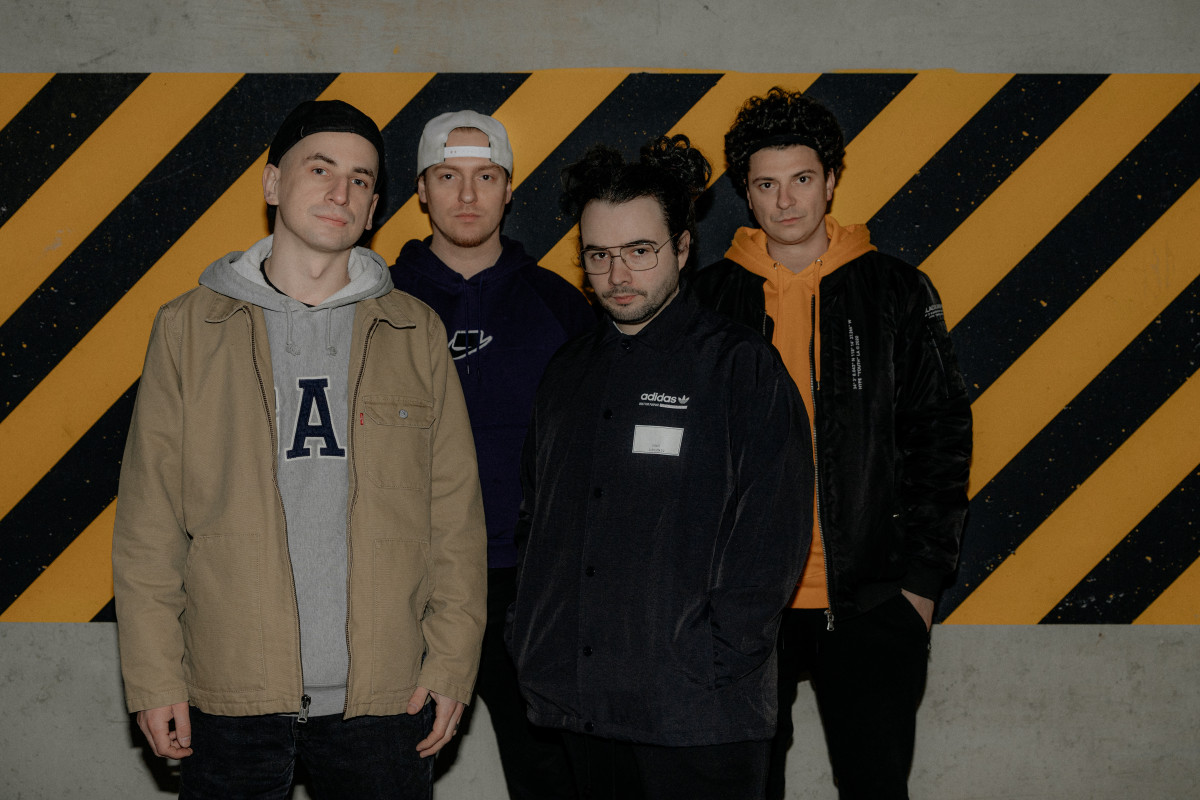 Featuring:
Wuja HZG - bass guitar, percussions
Latarnik - piano, synthesizers, percussions
OlafSaxx - tenor, sopran and baritone saxophone, percussions
Cancer G - drums
Gallery tickets are still available on the spot! Please order your drinks downstairs at the bar. Looking forward to welcome you at Opus Jazz Club.
The music is deeply rooted in brutal hip-hop grooves, referring quite loosely to the sound of the 90s. Dirty and uncompromising, this music's strength lies in the drums and bass. Radical in a sense, it also captures the atmosphere of the times in which it is created. The times of climate change, distinct social divisions, hate speech, growing nationalism, police brutality, nepotism, political deals and the dismantling of legal state structures. All this is happening before our eyes. Our soil is eroding right now.
Błoto (The Mire) is a band that came into being accidentally, yet naturally, like a puddle after a rainy day. It all started in the summer of 2018 when the Wrocław-based EABS sextet had a day off between concerts. Somewhere on the way one of the guys mentioned that there is a nice recording studio nearby... An evening off, a well-tuned rhythm section on the road, harmonious as can be, and a great deal of creative potential within the members of the Błoto band forming at that very moment stirred up common enthusiasm. However, the studio that the band was passing was not really available at short notice. Fortunately, the burning desire to record something new did not stop the group. It was Grzegorz Skawinski of the legendary polish synth-pop group Kombi who eventually hosted the band in his superbly equipped Maska studio that Friday evening. This is where Błoto was born.
After the surprising success of their debut album entitled Erozje, they released their second album of 2020, called Kwiatostan on Astigmatic Records. In early 2021, the reality around us continued to provide inspiration for the team to create. The third full-fledged Mud album, Kwasy | Zasady ('Acids and Bases') was released this year. The team has always operated in the sphere of metaphors close to nature. It is similar this time, but Mud has gone deeper into "chemical compounds" called acids and bases. In the end, the theme of the album cleverly avoids the direct meaning of these words, playing with convention again. A set of improvised beats refers to interpersonal relationships, which nowadays often have an extreme, corrosive and explosive nature, so we need a framework that will allow us to counteract them.
facebook.com/blotoquartet/
instagram.com/bloto_quartet/
bloto.bandcamp.com/
Tickets are available for 1800 HUF on the spot, online at bmc.jegy.hu, and at InterTicket Jegypont partners across Hungary.
Table reservations are automatically added during ticket purchase.
For the best dining experience please arrive around 7pm.
We hold reservations until 8pm.
For more information, please call +36 1 216 7894
℗ BMC