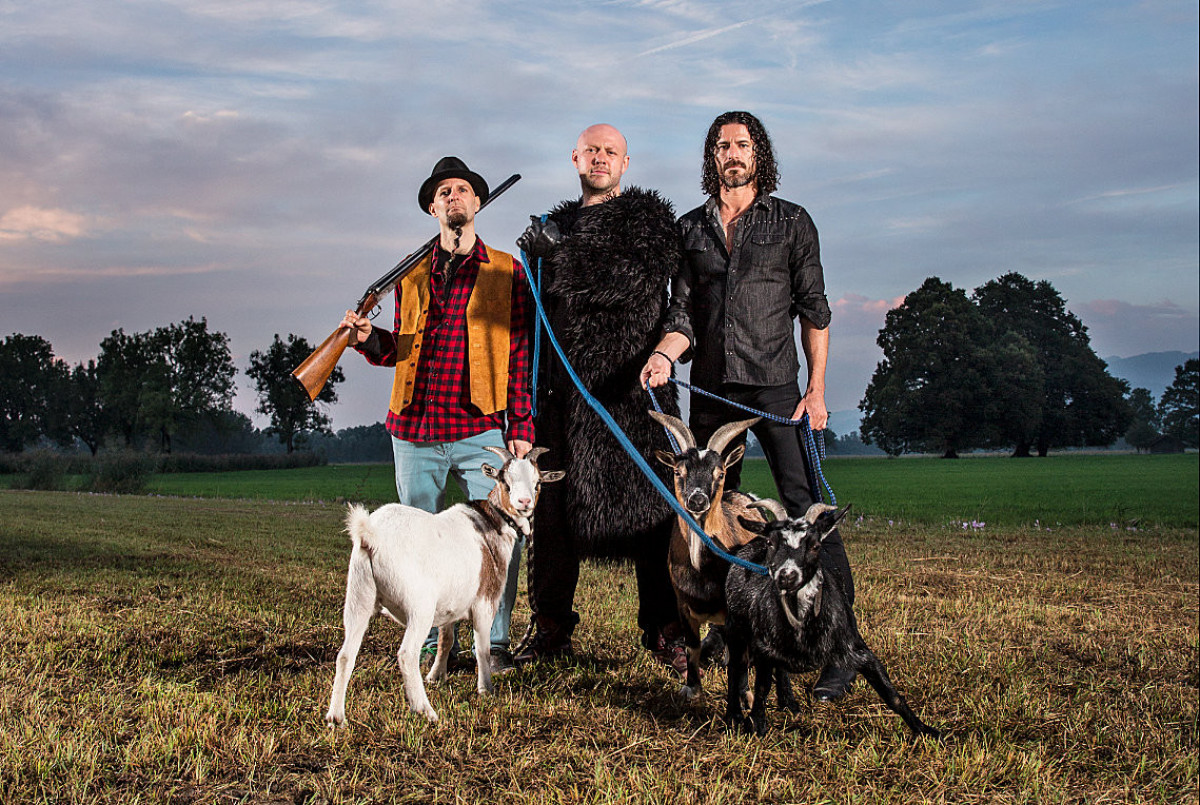 Polska Jazz | Hang 'Em High (PL/CH/AT)
Featuring:
Bond - 2 string bass, live electronics
Lucien Dubuis - bass clarinet
Alfred Vogel - drums
Gallery tickets will be available on the spot even if the online ticketing system tells you that the show is sold out.
Please order your drinks downstairs at the bar if you are seated on the gallery.
---
Hang Em High is a music project of three musicians of different nationalities. Bond – who is recognized worldwide for the unique approach to bass – in 2013 picked up a 2-string bass and together with Lucien Dubuis and Alfred Vogel formed HANG EM HIGH. Lucien Dubuis is a non-conformistic multi-reedist, who has been an active musician in the jazz and improvised music scene for several years with more than 20 albums to his credit. "Chromosomic mingling of a touch of John Coltrane genes and the DNA of the Beastie Boys" is one way to describe him. The third member of the trio is Alfred Vogel, who is one of the most productive figures of the austrian jazz scene, and also active as producer, runs Boomslang Records label and Bezau Beatz festival in upper Austria. Most of the songs of Hang Em High follow rock song structure. Bond and Vogel lay down libidinous rhythms that establish earthy themes while Dubuis' clarinets provides the off-beat, raunchy, bent-note melodic lines that often soar into ejaculatory, ecstatic improvised solos.
Tres Testosterones (aka HANG EM HIGH) recently decided to kidnap norwegian retro-futurist keyboardist/composer Ståle Storløkken and shape their distinct sound into another dimension. This is how their latest album, The Kidnapping of Ståle Storløkken, was born. But don't worry, at least no fingers of keyboardists were harmed. Ståle wasn't forced to join the team of course: at a short but very highly appreciated sit in at Bezau Beatz 2018 the four men teamed up again in February 2019 for one-off show at Cinema Sil Plaz in Ilanz, Switzerland. The band went straight to record after that with Ståle enjoying being a hostage and fitting in as if it wasn't the first time. "The four of us appreciate the companionship tremendously - and guess you will hear that in the music, too". Chances are high, that the kidnappers and their kidnappee will be hanging it all as HIGH as possible on the road again.
Tickets are available for 2000 HUF on the spot, online at bmc.jegy.hu, and at InterTicket Jegypont partners across Hungary.
Table reservations are automatically added during ticket purchase.
For the best dining experience please arrive around 7pm.
We hold reservations until 8pm.
For more information, please call +36 1 216 7894
℗ BMC