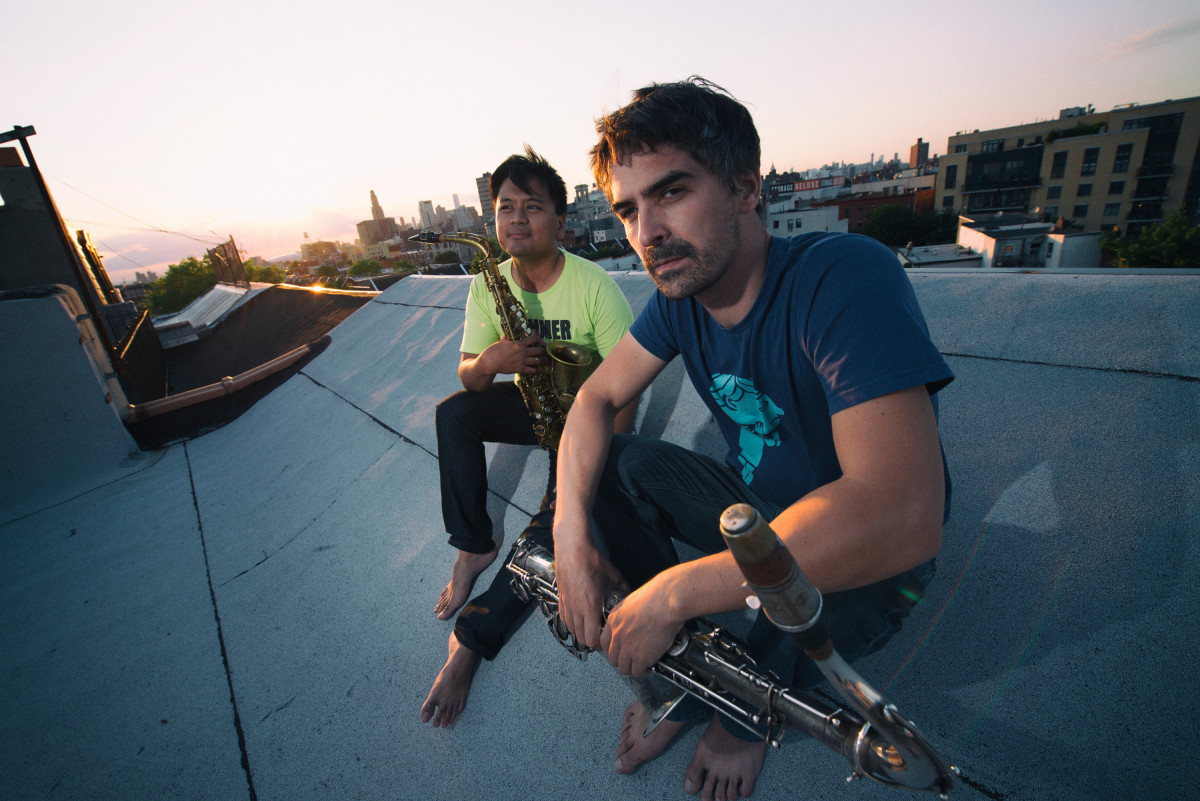 Featuring:
Sylvain Rifflet - saxophone, clarinet
Jon Irabagon - saxophone
Sébastien Boisseau - double bass
Jim Black - drums
Rebellion(s) is a brand new project of two outstanding reed-players – Sylvain Rifflet from France and Jon Irabagon from the US. Their program is inspired by those revolts, rebellions, revolutions and freedom-fights which marked the path of both nations leading to democracy – from a musical point of view. While in France most of the music written in revolt periods were songs, protest songs or hymns, in the United States jazz musicians have always been involved in composing music for and about rebellions, especially during the long fight for civil rights. It's enough just to mention John Coltrane's Alabama, or the music by Archie Shepp, Sun Ra, Pharoah Sanders and many others...
Sylvain and Jon have researched music penned during or after riots and revolutions, compositions written about or inspired by them. They think that the link between rebellion and music still exists: composition and improvisation, using new forms and taking new aspects, are proper ways to express any kind of revolt. Using themes from their research and composing entirely new ones, they built a set of pieces which they started to work on with two further key figures of the French and US jazz scene: Jim Black on drums and Sébastien Boisseau on double bass. The result is a complex music melting influences of jazz, free jazz, repetitive and minimalist music through fluent improvisation.
The project, supported by French-American Jazz Exchange 2018, had its debut on April 3, 2019 at the legendary Banlieues Bleues Festival, followed just 3 days later with a termendous show at the Opus. Following the present concert the quartet will record at the BMC studio the material for their debut album, te be released on BMC records in fall 2020.
jmp.fr
sylvainrifflet.com
jonirabagon.com
facebook.com/jimblackdrums
sebastienboisseau.com
Tickets are available for 2200 HUF on the spot, online at bmc.jegy.hu,
and at InterTicket Jegypont partners across Hungary.
Table reservations are automatically added during ticket purchase.
For the best dining experience please arrive around 7pm.
We hold reservations until 8pm.
For more information, please call +36 1 216 7894
℗ BMC