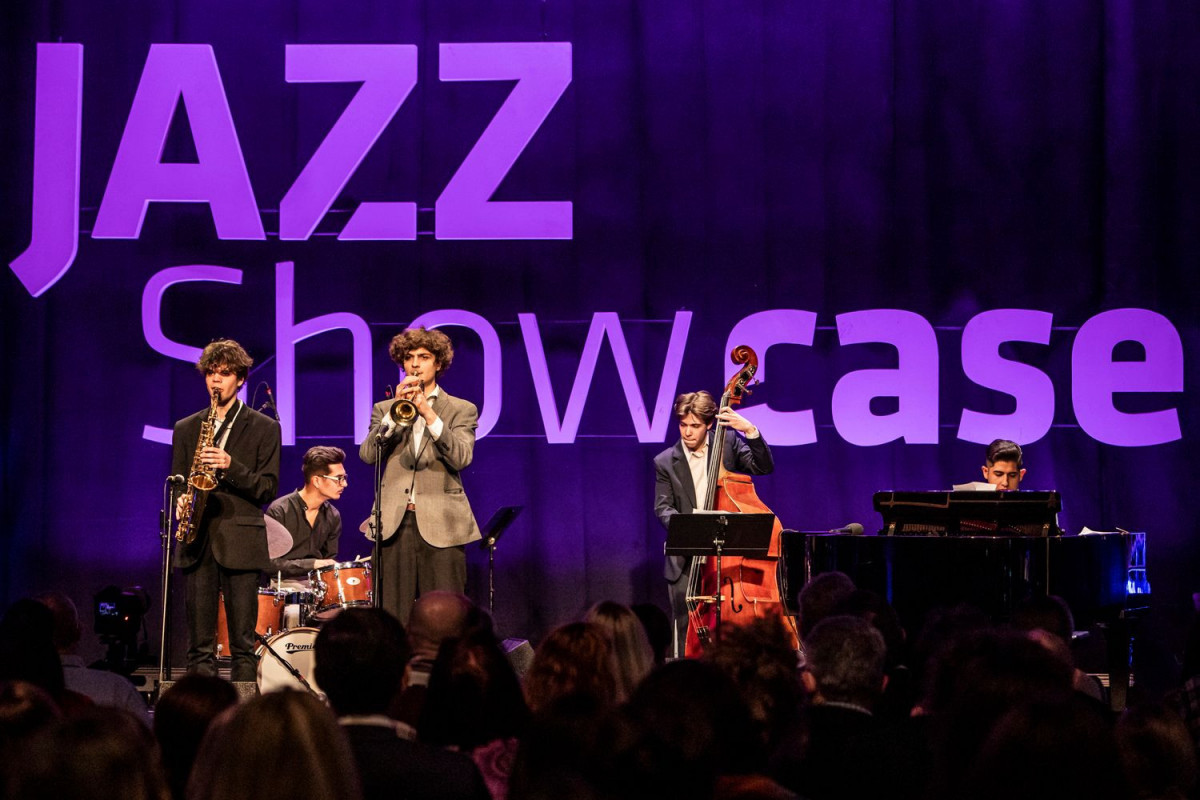 Salamon Tűzkő Quintet (HU)
Featuring:
Salamon Tűzkő - trumpet
Márton Papp - alto saxophone
Balázs Horváth - piano
Brúnó Barakonyi - double bass
Máté Éles - drums
The style and musical world of Salamon Tűzkő Quintet is based on swing, the essential rhythmic feature of jazz, and the boundless freedom of its harmonic traditions. The members want to live and transmit the experience of freedom in music. The band leader, Salamon Tűzkő started to play the classical trumpet, but a few years later, he was gripped by jazz – fortunately, his father, also a musician, could teach him the theory and practice of the genre. Salamon founded his band in order to represent the universal sound of jazz, and together with his fellow band members, they are committed to bring this complex, rich, and yet whole-hearted genre closer to the audience through their passion and joy of playing. They are all young, with studies still in progress, but they have met regularly to make music at different venues in Budapest for a long time. In Jazz Showcase 2022 of Müpa, they won the special prize of Zemplén Festival. This evening, they will play arrangements as well as compositions by the band members.
Tickets are available for 2000 HUF on the spot, online at bmc.jegy.hu, and at InterTicket Jegypont partners across Hungary.
Table reservations are automatically added during ticket purchase.
Please note that if you purchase an odd number of seats, you might have to share the table with others, especially if the concert is sold out.
For the best dining experience please arrive around 7pm.
We hold reservations until 8pm.
For more information, please call +36 1 216 7894
℗ BMC