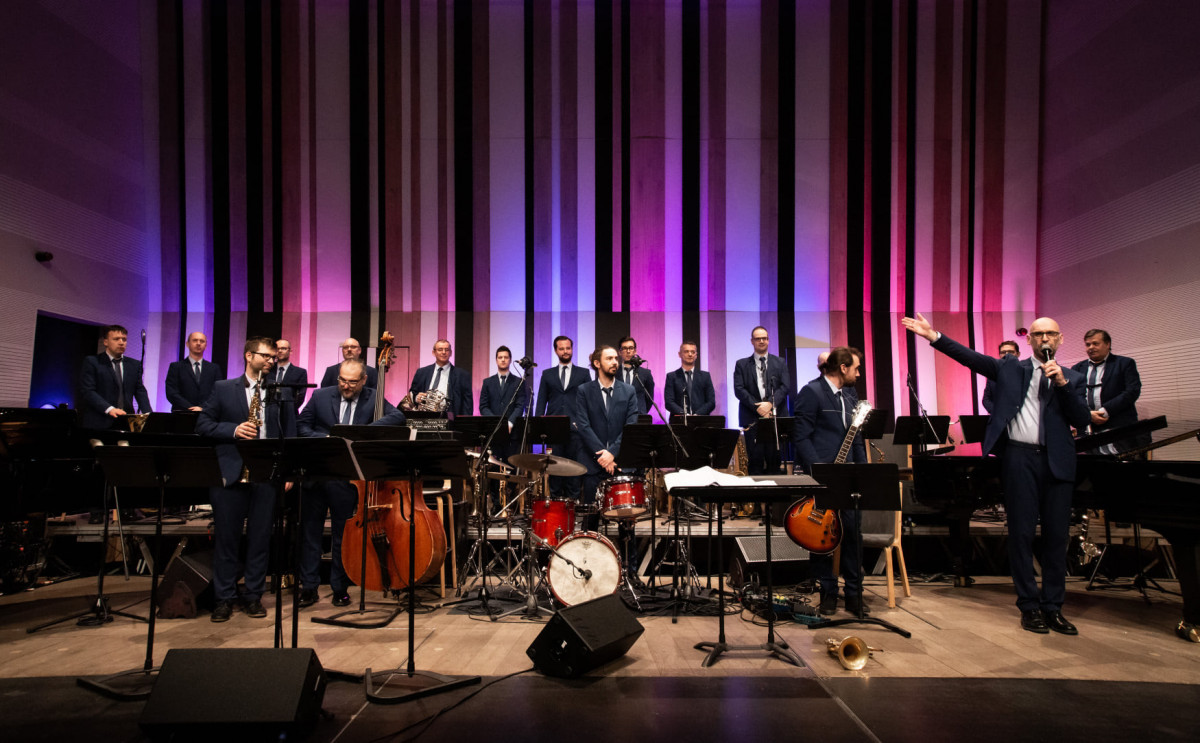 CHANGE OF PROGRAM | Play Time! Modern Art Orchestra plays the music of MAO's composers (HU)
Featuring:
Modern Art Orchestra
Artistic director: Kornél Fekete-Kovács
CHANGE OF PROGRAM
Dear Visitors,
On November 24, 2022 the Modern Art Orchestra will present a program of compositions by János Ávéd, Kristóf Bacsó, Gábor Cseke, Kornél Fekete-Kovács, Attila Korb, and Gábor Subicz instead of the original program of works by Samu Gryllus. Tickets are automatically valid for the new program – however if you prefer to ask for a refund, please contact us at info@bmc.hu via email.
We appreciate your understanding and looking forward to welcome you at Opus Jazz Club.
The Modern Art Orchestra brings outstanding Hungarian contemporary composers to the Opus Jazz Club in the 2022/23 season. In its six-part concert series MAO works with musicians who experiment with orchestral sound, and search for unique, out-of-the box
tunes.
This time, the members of MAO's composing workshop will introduce themselves with their own compositions. The concert's repertoire features a representative selection of pieces by Kristóf Bacsó, János Ávéd, Kornél Fekete-Kovács, Gábor Cseke, Attila Korb and Gábor Subicz. MAO's atmosphere is a musical nest, a workshop for the artists of the most innovative band of Hungary where the creative musical minds constantly inspire each other. The 19-member ensemble gathers the most relevant performers, in many cases, band leaders and composers of the Hungarian jazz and contemporary music scene. The mentioned six members write for MAO on a regular basis. The repertoire of the Orchestra is mostly written by them and dedicated especially for the band.
2-person season tickets for the 3 Autumn concerts of the series are available for 15.000 HUF on the spot and online at bmc.jegy.hu/seasonticket.
Tickets are available for 2900 HUF on the spot, online at bmc.jegy.hu, and at InterTicket Jegypont partners across Hungary.
Table reservations are automatically added during ticket purchase.
For the best dining experience please arrive around 7pm.
We hold reservations until 8pm.
For more information, please call +36 1 216 7894
℗ BMC