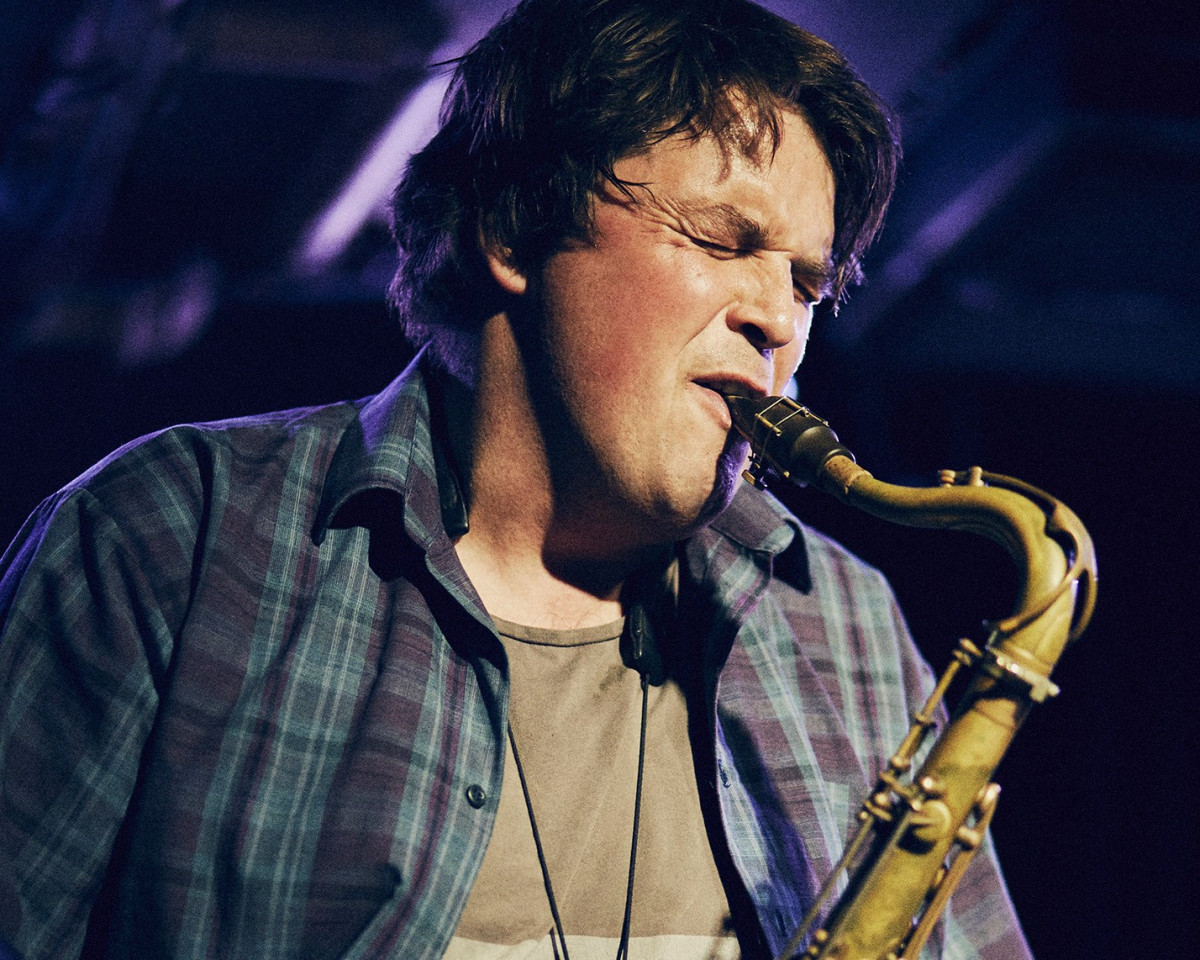 SlovenijaJazz & Beyond | Igor Lumpert & Innertextures (SI/US)
Featuring:
Igor Lumpert - tenor saxophone
Greg Ward - alto saxophone
Masa Kamaguchi - double bass
Kenny Grohowski - drums
Born October 27, 1975, in Novo Mesto, Slovenia, Igor Lumpert began his professional training at age 19 at the Bruckner Conservatory in Linz, Austria. During this period, he was a member of Munich-based band Sidewinders, winner of the"Best Jazz Group of Germany" award. After completing his studies with honors, Igor was invited by one of the world's finest bassists, Reggie Workman, to study at the New School University in New York City. He received a scholarship and moved to New York in fall 2000. In April 2002, Igor was selected for the New School All-Star Wayne Shorter Ensemble, which performed at the "Beacons In Jazz" award ceremony at the Supper club, where Mr. Shorter was honored.
In 2011 Igor was commisioned to create a piece for a closure of European Capital of Culture. With multimedia artist Zeljka Blaksic he created Resistance of the Earth, a multimedia project that combines several artistic genres; from video, performance, 16 mm film to live music. The theme of the project covers the world of natural disasters like earthquakes, volcanoes, hurricanes and tornados.
In addition to his work as a performer and composer, he has an active career as an educator, having taught master classes and improvisation lessons throughout Europe and the United States.
His group, Innertextures, working since 2004 in different lienups, represents Igor's passion for musical journeys to new and daring places – which was nicely proven by the quartet's two tremendous former gigs at the Opus. Eleven, their fourth album, released in 2018 on Clean Feed recrods, earned critical acclaim on both sides of the Atlantic:
"Clarity, angularity, consistency are the most distinguishing characteristics of the album Eleven, created by saxophonist Igor Lumpert & Innertextures. M-Base, Mahler and Mingus are keywords, too. (...) Eleven is a regenerative, joyful work of complex music. Its bracing and encouraging power could help to face our world's chaos, with its juxtaposition of misery and joy." Henning Bolte, All About Jazz
"The post-bop tensions of the Big Apple, the obliquities of the folk melody, but also an original funk brilliance are the ingredients of a record that swarms with ideas and energy, not rarely explosive rhythmically under the oblique lines of the winds. Lovers of the most sophisticated urban-jazz, this record is for you!" Enrico Bettinelo, Giornale della musica
"The musical formula remains the same, but now more matured and with other nuances: a kind of «hyper-mode bop» with funk elements and some aspects of Slovenian folk music" Blurb
Tickets are available for 1800 HUF on the spot, online at bmc.jegy.hu,
and at InterTicket Jegypont partners across Hungary.
Table reservations are automatically added during ticket purchase.
For the best dining experience please arrive around 7pm.
We hold reservations until 8pm.
For more information, please call +36 1 216 7894
℗ BMC