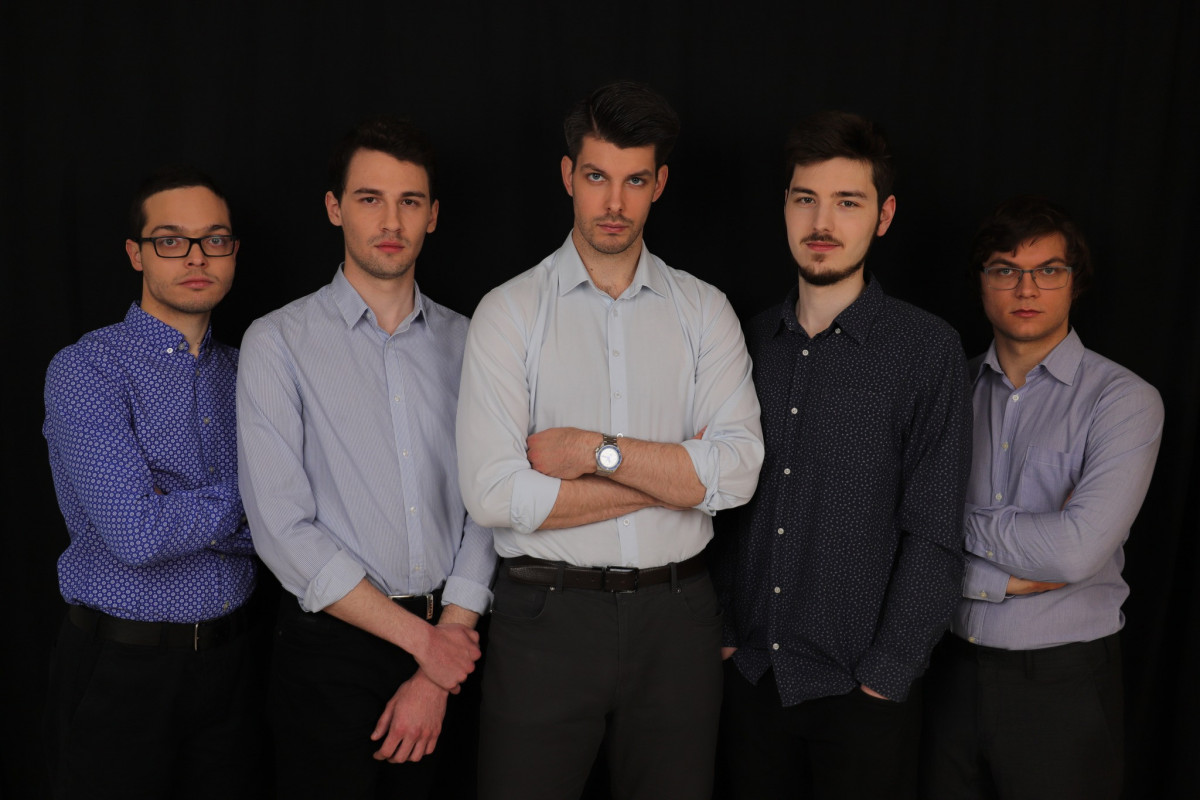 Featuring:
Máté Drippey - saxophone
Benedek Virág - guitar
Levente Kapolcsi-Szabó - piano, Fender Rhodes
Tamás Gyányi - double bass
Roland Majsai - drums
Gallery tickets will be available on the spot even if the online ticketing system tells you that the show is sold out. Please order your drinks downstairs at the bar if you are seated on the gallery.
The Budapest-based Symbiosis Quintet plays instrumental jazz. Their music is heavily inspired by modal jazz, but due to the young age and diverse interests of the quintet members, they also employ many other stylistic elements. Their repertoire consists of their own compositions, mostly written by drummer Roland Majsai, pianist Levente Kapolcsi-Szabó and saxophonist Máté Drippey. As obvious from the titles of compositions, they like to represent emotions, landscapes and impressions in their music. The members of the quintet met within the walls of the Liszt Ferenc University of Music and the Béla Bartók Conservatory, and the band was formed a little more than a year ago. All members are active in the Hungarian jazz scene. As they are all young musicians, they consider it very important to find their own voice, as well as constantly developing the sound of the band. The chief aim of the Symbiosis Quintet is to unleash the expressive power of instrumental music, and to present it to music listeners.
Tickets are available for 2000 HUF on the spot, online at bmc.jegy.hu, and at InterTicket Jegypont partners across Hungary.
Table reservations are automatically added during ticket purchase.
Please note that if you purchase an odd number of seats, you might have to share the table with others, especially if the concert is sold out.
For the best dining experience please arrive around 7pm.
We hold reservations until 8pm.
For more information, please call +36 1 216 7894
℗ BMC