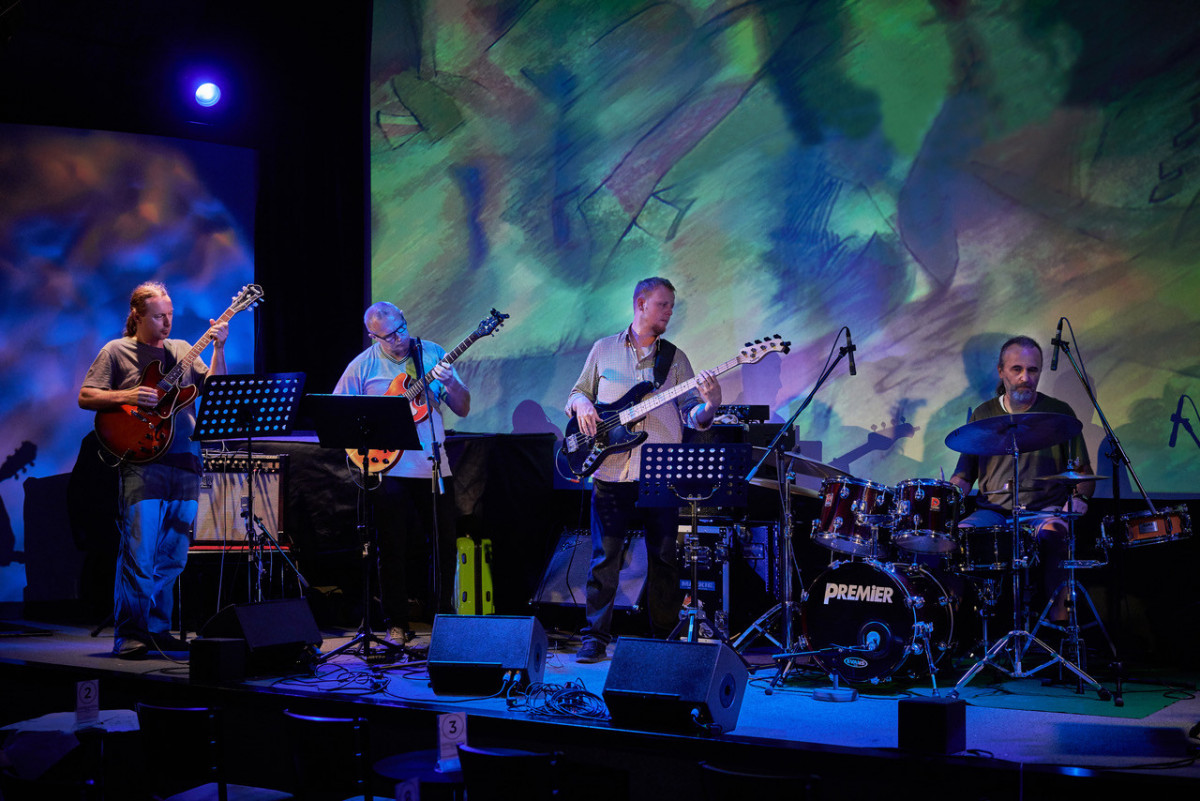 SZEEG Quartet: Screams and Dreams (HU/US)
Album debut
Opus Jazz Club
Featuring:
István Szapudi - electric and acoustic guitar
Tibor Eichinger - electric guitar
Márton Eged - bass guitar
Csaba Gavallér - drums
Tibor Echinger and Csaba Gavallér have been playing together since the 90s in several formations. In 2006 they formed the EEG Trio with Márton Eged, inviting often guest soloists to their concerts. This time their guest soloist is Istvan Szapudi, a guitar player residing in the United States. Early on, he was a finalist in the first jazz completion of the Hungarian Radio in both group and soloist categories. He moved to the US in the 90s, where he continued his musical development and education. During his three year stint in Chicago, he had the opportunity to play with many of the legendary AACM players. Istvan appeared with the EEG trio last summer for a few concerts, and this new formation, now called SzEEG, recorded several tracks in the studio. The performances range from compositions of the band members as well as free collective improvisations. This recording comprises their new CD, Screams and Dreams, appearing this summer.
Istvan Szapudi and Tibor Eichinger live on the opposite poles of the Earth – one in Hawaii, the other in Budapest. Their stylistic roots thus could not be more different, yet, in this band, they blend into a harmonious unity. Istvan's sensitive and subtle approach contrasts with Tibor's eclectic and intense style. The title of the CD refers to this and the organic duality of the program. Sometimes they adhere to a strict jazz form, and other occasions they veer into free improvisation to which Márton Eged and Csaba Gavallér provide an inspiring rhythm section.
Tickets are available for 1500 HUF on the spot, online at bmc.jegy.hu,
and at InterTicket Jegypont partners across Hungary.
Table reservations are automatically added during ticket purchase. We hold reservations until 8pm.
For more information, please call +36 1 216 7894
℗ BMC