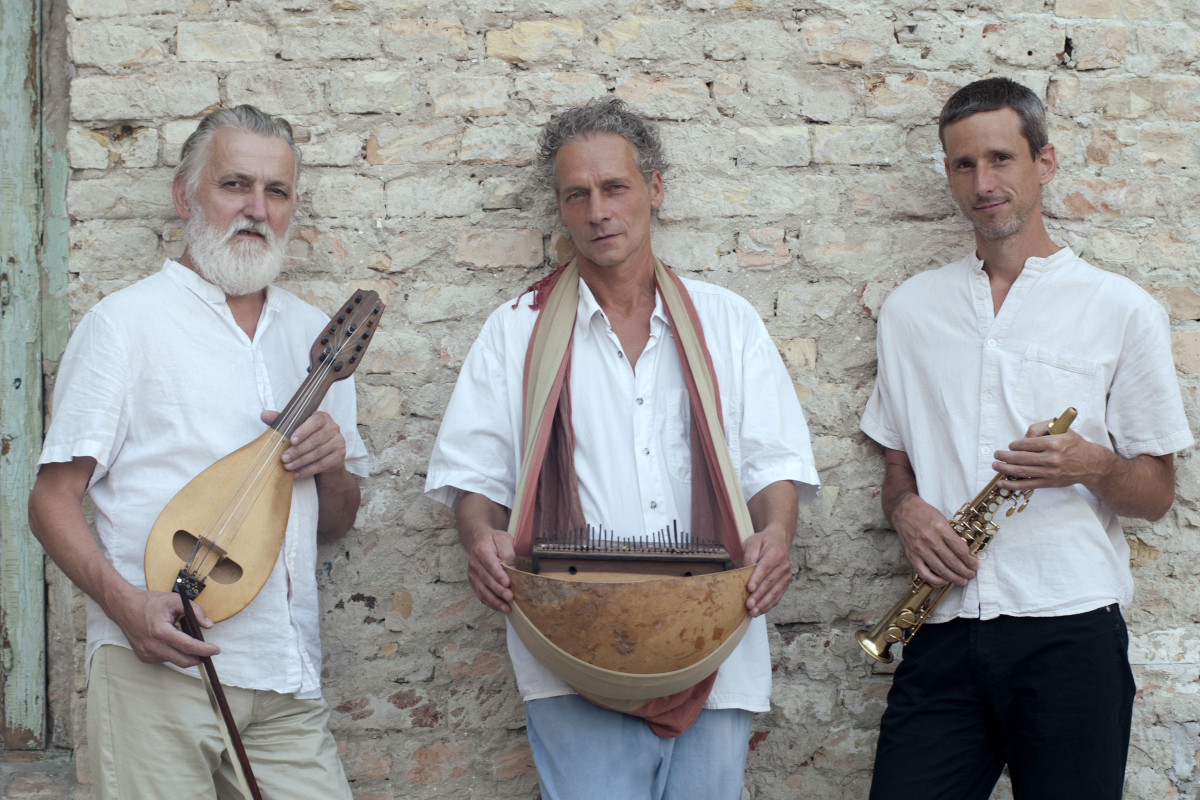 Trio Squelini & Ditta Rohmann (HU)
Featuring:
Szabolcs Szőke - gadulka, array mbira, sarangi
Péter Szalai - cajon, cajonito, kalimba, bass-kalimba, frame drum, aquaphone, percussions
Dániel Váczi - sopranino- and alto saxophone, kalimba, aquaphone
Ditta Rohmann - cello
The musicians of the ethno-jazz / contemporary chamber music outfit Trio Squelini played together for years in various groups, like Tin Tin Q, Ektar Szőke Quartet and others. The trio, starting with occasional performances, made its first recording in 2014, and became a regular concert act since its release, entitled Campiello. In 2016 they made their second release, Furioso, with contribution of the outstanding Hungarian celloist, Ditta Rohmann.
Trio Squelini often invite a guest to their concerts, so each time their program shows up in different shades, with and ever-changing emphasis on its colours and proportions similar to Monet's famous series of the Rouen cathedral. This time, the outstanding cello playing of Ditta Rohmann take care of the trio's special colouring.
This concert was supported, in line with the Government decree 1290/ 2020. (VI.5) related to cultural institutions, in order to ease the economic difficulties caused by the Covid19 pandemic.
Gallery tickets are still available for 1300 HUF on the spot.
For more information, please call +36 1 216 7894
℗ BMC