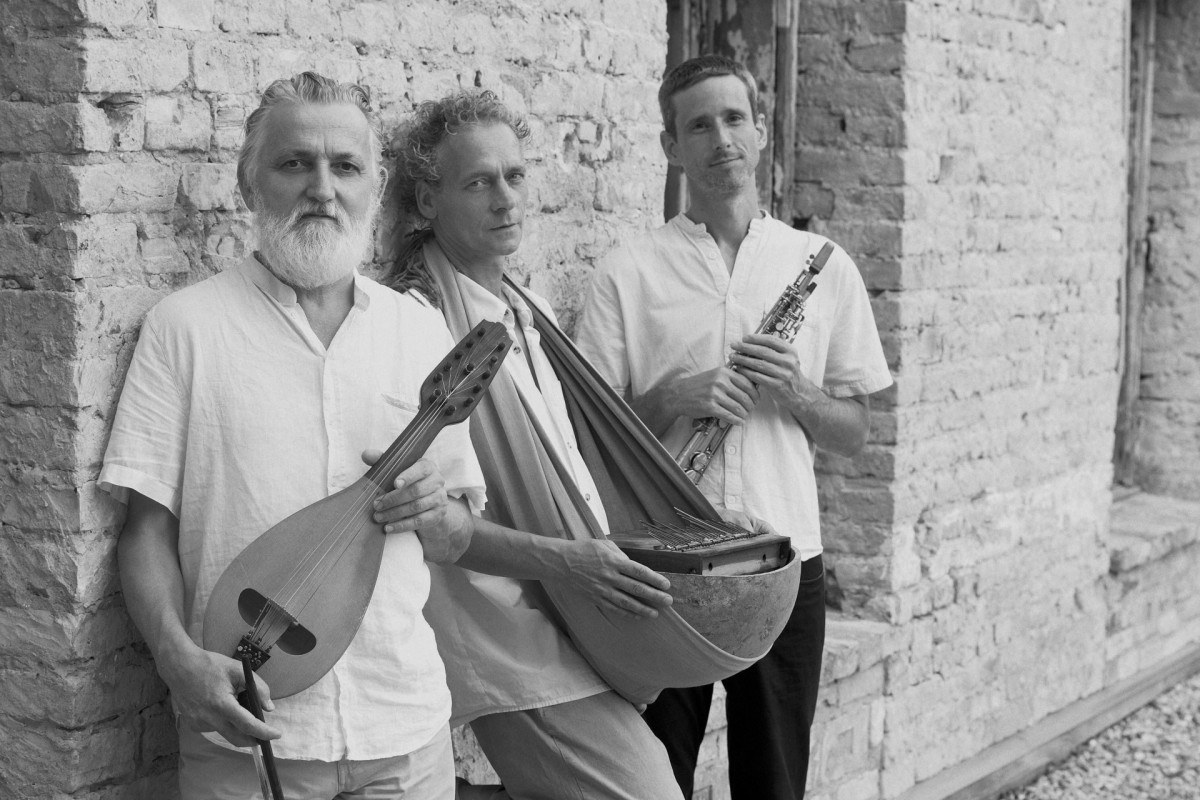 Trio Squelini & Zsolt Csókás (HU)
Featuring:
Szabolcs Szőke - gadulka, array mbira, sarangi
Péter Szalai - cajon, cajonito, kalimba, bass kalimba, frame drum, aquaphone, small percussions
Dániel Váczi - sopranino and alto saxophone, kalimba, aquaphone
Zsolt Csókás - guitar
The musicians of the ethno-jazz / contemporary chamber music outfit Trio Squelini played together for years in various groups, like Tin Tin Q, Ektar Szőke Quartet and others. The trio, starting with occasional performances, made its first recording in 2014, and became a regular concert act since its release, entitled Campiello. In 2016 they made their second release, Furioso, with contribution of the outstanding Hungarian celloist, Ditta Rohmann.
The trio often invites a guest to their concerts, so each time their program shows up in different shades, with ever-changing emphasis on its colours and proportions similarly like the Rouen cathedral on Monet's famous series. This time, the characteristic guitar playing of the excellent guitarist, Zsolt Csókás, takes care of the trio's special colouring.
Jegyek 1500 forintos áron kaphatók a helyszínen,
az InterTicket országos JEGYPONT hálózatában, valamint a jegy.hu oldalon.
Kérjük Önöket, hogy az Opus Jazz Clubba
váltott jegy mellé ne felejtsenek el asztalt foglalni!
Asztalt jeggyel, internetes jegyváltás esetén utalványazonosítóval rendelkező vendégeinknek tudunk foglalni.
Az asztalfoglalásokat legkésőbb 21 óráig tudjuk fenntartani!
Közvetlenül koncertkezdés előtt történő jegyvásárlásnál vendégeink a meglévő asztalokat érkezési sorrendben foglalhatják el.
Telefon
+36 1 216 7894