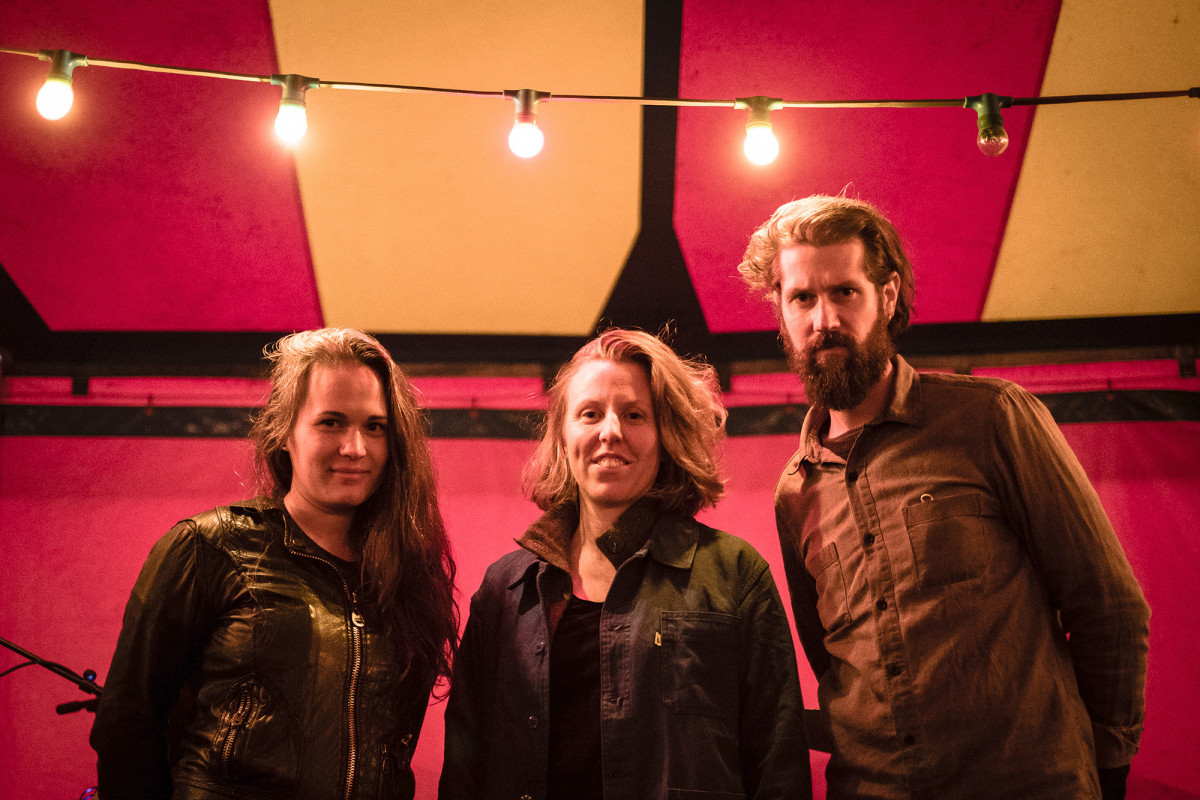 Vive le Jazz! Festival | YOU (FR)
Featuring:
Linda Olah - vocals
Guillaume Magne - guitar
Héloïse Divilly - drums, compositions
"Night so free, wild wild sea…"
Texts of the Irish poet Vincent Divilly turn towards infinity and the music of YOU trio celebrates this mystery. The drummer Héloïse Divilly attempts a haphazard alchemy: transforming paternal poems into passing songs. A path punctuated by the chance collisions and combinations between letters and notes, sentences and colors, visions and movements. This is Winds, YOU's second album.
Cradled by the winds of the two islands that inhabit her, Ireland and Reunion Island, Héloïse Divilly draws on her roots to write music that binds and connects. And it is in a universe of folk songs, hazy or shimmering, with dazzling improvisations that overflow like a volcano or that pigment with blur, that the music of YOU unfolds, sometimes radiant, sometimes abyssal.
The three musicians play the perpetual movement: in turn soloists, accompanists, singers, the forms, the energies and the sound materials unfold or contain themselves, echoing the magic of the moment. Voice guitar drums, a raw and full sound, full of everything and emptiness, this dizzying emptiness that keeps you on the edge.
Tickets are available for 2500 HUF on the spot, online at bmc.jegy.hu, and at InterTicket Jegypont partners across Hungary.
Table reservations are automatically added during ticket purchase.
Please note that if you purchase an odd number of seats, you might have to share the table with others, especially if the concert is sold out.
For the best dining experience please arrive around 7pm.
We hold reservations until 8pm.
For more information, please call +36 1 216 7894
℗ BMC