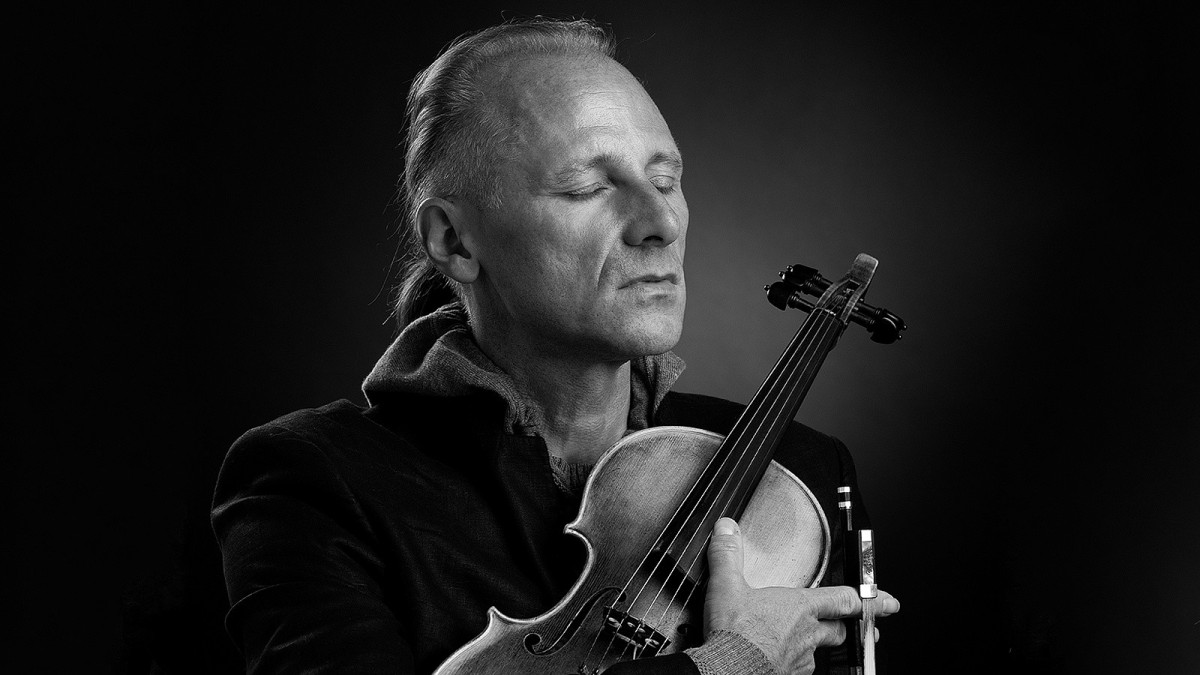 Zoltán Lantos OpenSource (HU)
Featuring:
Zoltán Lantos - violins, electronics
Áron Tálas - piano, keyboards
Tibor Fonay - bass guitar, double bass
László Csízi - drums
Andrew J - live electronics
"The world is full of rhythm, sound and vibration. The oxygen atoms sound in the major, the blades of grass sing, and everything around us is music" – this is the main idea behind Zoltán Lantos's OpenSource formation debut album, entitled Sonaris, published in 2018, in which the violinist and bandleader also incorporated his passion for the Eastern cultures. Mixing of modern jazz and Indian music, the sound of a traditional musical instrument called bulbul tarang and live electronics, post bop rhythms and bowl frills are natural and self-evident – thanks to Zoltán Lantos' travels in India, during which he gained an in-depth knowledge of this culture. In OpenSource's music, the violin is heard in an electronic and groove-centric environment. All this is permeated by the meditative minimalism typical of oriental music, which invites the listener into a spiritual dimension. And the rhythm section – complete with a DJ and live electronics – makes this floating almost danceable.
Tickets are available for 1500 HUF on the spot, online at bmc.jegy.hu,
and at InterTicket Jegypont partners across Hungary.
Table reservations are automatically added during ticket purchase.
For the best dining experience please arrive around 7pm.
We hold reservations until 8pm.
For more information, please call +36 1 216 7894
℗ BMC