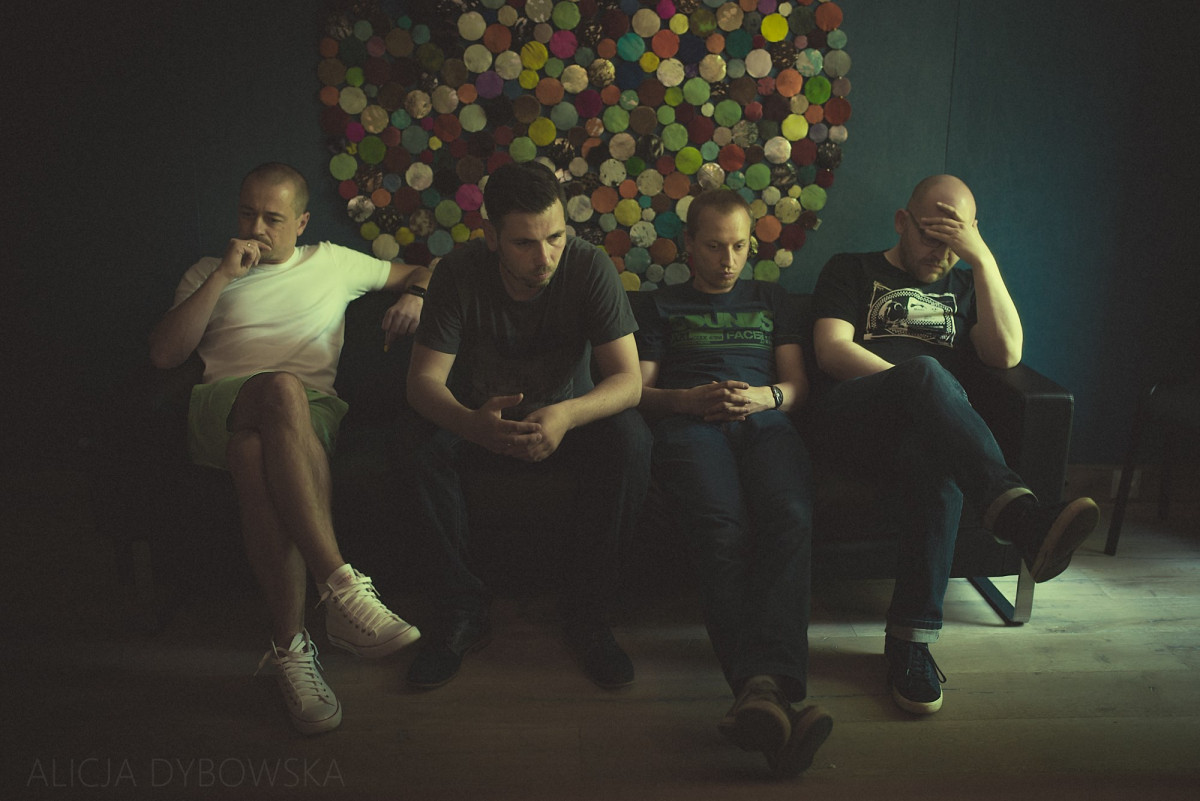 4. Hevhetia Festival | Improvision Quartet (PL)
4. Hevhetia Festival
Opus Jazz Club
Featuring:
Szymon Klima - clarinet
Dominik Wania - piano
Adam Kowalewski - double bass
Przemysław Jarosz - drums
Improvision Quartet is a collective composed of leading musicians of the Polish jazz scene, each of whom has different experiences and own developed brand, three of them known by visitors of Opus already. Clarinetist Szymon Klima and double-bass player Adam Kowalewski performed on the 2nd Hevhetia festival two years ago (in trio with Piotr Wyleżoł) the successful work Lutosławski Retuned, while pianist Dominik Wania played here in November 2014 at the 2nd Polska Jazz Festival with Maciej Obara, and will return this year in November again for two shows. Improvison Quartet, comprised of them three and drummer Przemysław Jarosz, delivers a musical mixture combining Polish folk songs with elements of jazz and contemporary music.
Their album Free-Folk-Jazz, released on Hevhetia in 2017, is the most recent project of the Improvision Quartet, inspired by Polish folk music that becomes a starting point for brand new and original compositions. Musicians were inspired by works of Oscar Kolberg and reinterpreted them in a unique way. The album is a compilation of jazz, classical music, traditional music and modern improvised music. The musicians have created a fresh, new quality sound thanks to innovative blend of various musical styles. Although these four musicians have different musical backgrounds they managed to find a common, harmonious language. Free-Folk-Jazz is an open project on the artistic expression level (unconventional use of instruments). Not only will the lovers of folk, classical and jazz music appreciate it, but also people who are fascinated by more ambitious genres of popular music and willing to develop their cultural identity.
"The album offers an unprecedented high quality recording sound, definitely one of the best I came across this year (2017). The music (...) consists of free form improvisations based on Polish folklore songs, some of those being well known and others completely obscure. The quartet offers a remarkable ensemble work, which presents a coherent and clear artistic vision, consistently developed throughout the album, deeply rooted in free jazz/improvised music tradition, but also astonishingly minimalistic, focused and full of breathing space. There is a beautiful atmosphere of relaxation and complete lack of pressure to state anything beyond the necessary. In some respects this album is the continuation of the Lutosławski Retuned album recorded three years earlier, but the statements are much bolder and refined this time. The individual contributions by these virtuosi musicians are all absolutely brilliant from start to finish. The minimalistic approach allows for many solo/duo/trio and eventually also quartet statements, which expose each of the participants in complete 'nakedness'. Not surprisingly they all manage to come victorious from the challenging circumstances, which present to the listener some of the best moments these musicians ever put on record. This is definitely one of the finest hours of Polish Jazz in 2017 (...) which redefines the contemporary free jazz idiom (...) Absolutely brilliant!" Adam Baruch, The Soundtrack Of My Life, November 2017
Tickets are available for 1500 HUF on the spot,
online at jegy.hu, and at InterTicket Jegypont partners across Hungary.
Please don't forget to reserve a table after purchasing your ticket, as seating at Opus Jazz Club can only be guaranteed in this case.
We hold reservations until 8pm. Remaining tables are assigned on a first-come, first-served basis.
For reservations, please call +36 1 216 7894 and have your ticket or voucher at hand.
℗ BMC