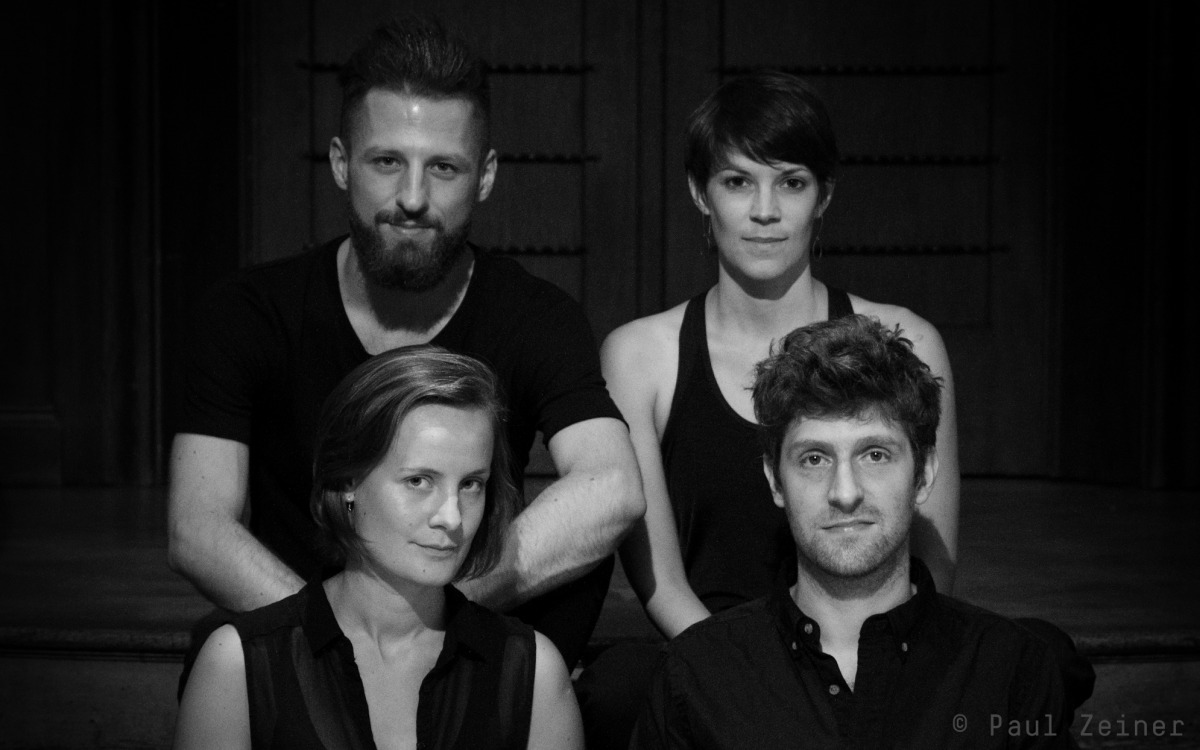 Featuring:
Philipp Harnisch - alto saxophone
Verena Zeiner - piano
Judith Ferstl - double bass
Mathias Koch - drums
The Austrian quartet Klio, formed just a few years ago, define themselves as a group dedicated to simplicity. For them, simplicity means to surrender everything unnecessary, to leave room for the musicians and listeners to become fully immersed in the experience. The full shape of their compositions, should it be written by any of them, only truly unfold through improvisation, stretching the framework of each composition to acknowledge and appreciate the presence of all participants – both of the performers and the listeners. The challenge for the musicians lies in engaging with the unplanned and unforseeable. Bravery is required to make decisions, to lead, and to allow oneself to be led. Or to simply enjoy silence.
Except pianist Verena Zeiner, performing the first time at the Opus Jazz Club, each of the three other members of the quartet appeared here already at one or more concerts of the j(A)zz! series: saxophone player Philipp Harnisch with Month of Sundays, double bass player Judith Ferstl with ChuffDrone and Klangzeug Orchester and drummer Mathias Koch with Shake Stew.
The eponymous debut album of Klio was recorded live in September 2016 and released in 2017 on Freifeld Tontraeger.
Tickets are available for 1500 HUF on the spot,
online at jegy.hu, and at InterTicket Jegypont partners across Hungary.
Please don't forget to reserve a table after purchasing your ticket, as seating at Opus Jazz Club can only be guaranteed in this case.
We hold reservations until 8pm. Remaining tables are assigned on a first-come, first-served basis.
For reservations, please call +36 1 216 7894 and have your ticket or voucher at hand.
℗ BMC