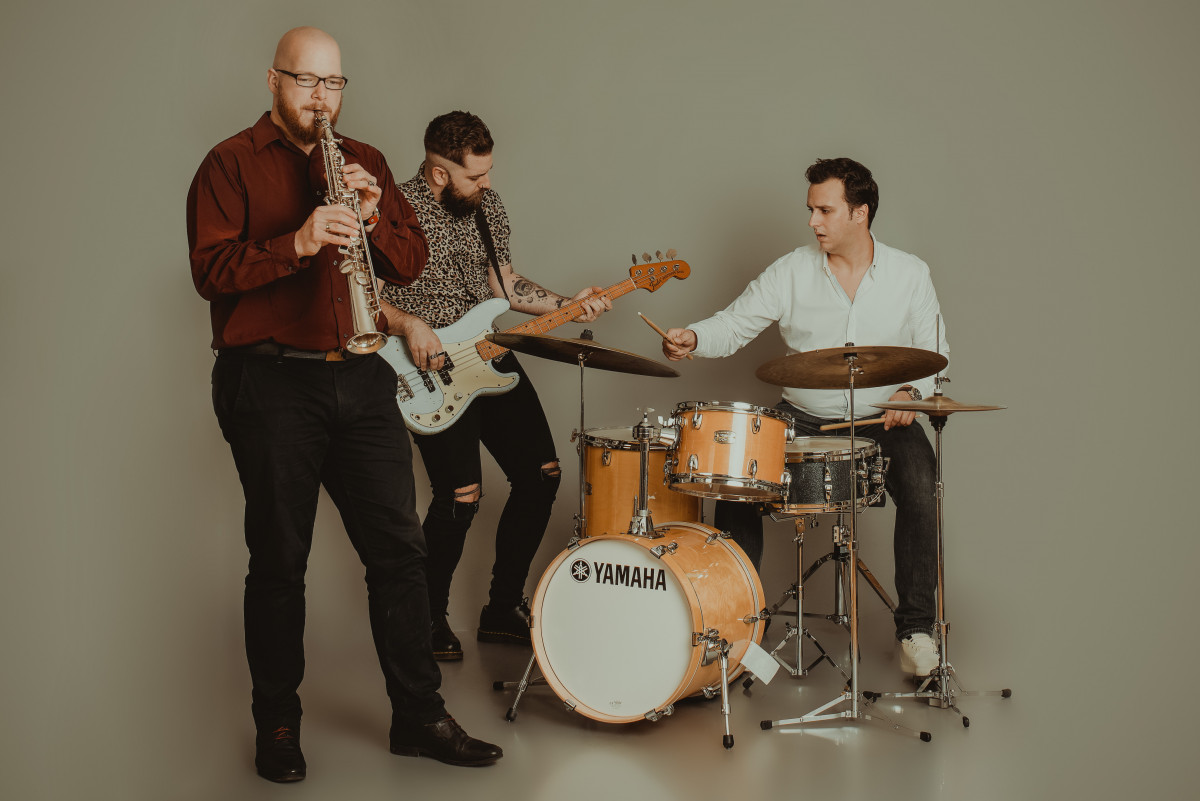 Chris Devil Trio - Ten Years (HU)
Featuring:
Krisztián Ördög - winds
Viktor Paczári - bassguitar, effects
Dániel Serei - drums, percussions
guests:
Mihály Borbély - saxophone
Mihály Gotthárd - guitar
The Chris Devil Trio is celebrating its tenth anniversary on the Opus Jazz Club stage! In addition to the members of the trio, saxophonist Mihály Borbély and guitarist Mihály Gotthárd will also perform at the concert. The work of both guests is related to the band's career at several points. Mihály Borbély is considered by all to be their master, and one of their leading Hungarian role models, Mihály Gotthárd, often played together during their years at the Franz Liszt Academy of Music, and playing together has always been inspiring for them. The momentum of the trio is given by the cumulative energy of the members with diverse musical tastes. In addition to the tradition of jazz saxophone, bandleader Krisztián Ördög interested in various folk music, bassist Viktor Paczári seeks the energy of rock and heavy metal, while Dániel Serei occasionally manifests himself in the field of free music in addition to mainstream jazz drumming. Their compositions also feature swing pulsation, post-bop phrasing, and lyrical, melancholic parts, as well as heavy metal grooves. This evening, in addition to the old and new compositions of the Chris Devil Trio, both guests will be given their own compositions. The combination of the styles listed here will be made even more interesting by the two new voices, the compositions, which usually sound without a harmonic instrument, will be played in a completely new sound with a guitar and a saxophone.
Tickets are available for 2000 HUF on the spot, online at bmc.jegy.hu, and at InterTicket Jegypont partners across Hungary.
Table reservations are automatically added during ticket purchase.
For the best dining experience please arrive around 7pm.
We hold reservations until 8pm.
For more information, please call +36 1 216 7894
℗ BMC