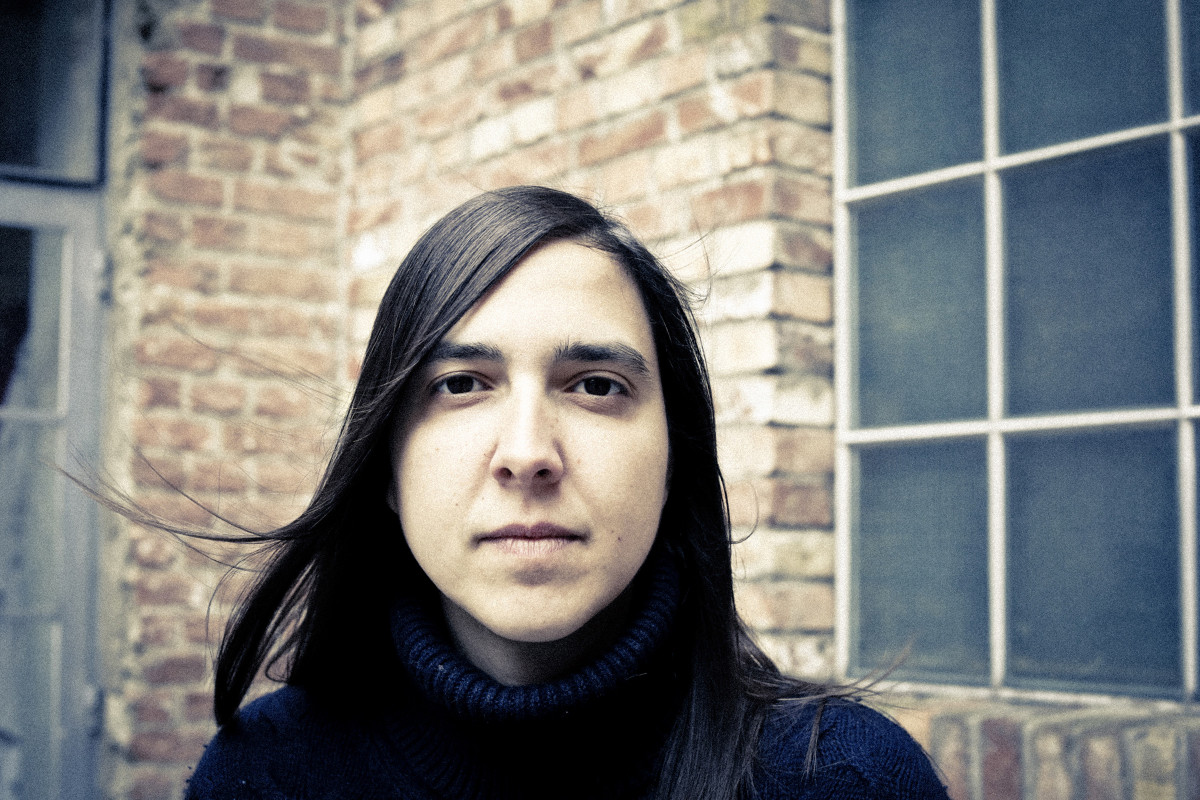 EurOpus | Sarah Chaksad Songlines (CH/IR/NO/AT)
Featuring:
Lisette Spinnler - vocals
Sarah Chaksad - alto saxophone, composition
Hildegunn Øiseth - trumpet, goat horn
Pepe Auer - bass clarinet
Malcolm Braff - piano
Marc Mezgolits - bass guitar
Gregor Hilbe - drums
From the big to the small, from the orchestra to the septet: Basel-based saxophonist Sarah Chaksad, born in 1983 in Wohlen, takes a rather unusual approach. Having caused quite a stir with both her 16-piece Sarah Chaksad Orchestra and the all-ladies 15-piece International Female Musicians Collective (IFMC) as leader and composer, she now brings together Songlines, an European septet with three female and four male musicians – a group with outstanding personalities, well-known on international stages.
Beside Sarah Chaksad's alto saxophone, Hildegunn Øiseth, the Norwegian trumpet player from the IFMC is one of the party who lends a special touch to every sound – sometimes by using her extraordinary instument of goat horn. Lisette Spinnler is one of the most renowned vocal artists in Switzerland, whose special talent lies in her spontaneous, pleasurable and exuberant improvisation. The Hans Koller prize winner Tyrolean saxophonist Christoph "Pepe" Auer, well known already for visitors of Opus, adds his striking bass clarinet effortlessly to the sound. His compatriot Marc Mezgolits, studying in Basel, was nominated as bass guitarist for the Focusyear Band 19 contributes with his instrument a lot to making the sound so fresh and downright hip. At the piano we find the brilliant, also rhythmically immensely effective, independent and cosmopolitan Malcolm Braff while at the the drums of the extremely versatile Gregor Hilbe, another frequent player at the Opus, who also feels at ease in ethno and electronic projects.
Sarah Chaksad writes powerful and emotionally charged music and this applies both to her former and her new compositions. Due to the smaller format and the selected musicians the pieces receive an additional esprit, more pressure, increased passion and intensity. Here, where individuality plays a much greater role and is more distinctive than in the orchestra, performed by these formative personalities, Sarah Chaksad's music gets winged: rhythmically, melodiously and by surprising twists and combinations.
The debut album of the septet with ten compositions, recorded in July 2019 comes out in the beginning of 2020.
Tickets are available for 1800 HUF on the spot, online at bmc.jegy.hu,
and at InterTicket Jegypont partners across Hungary.
Table reservations are automatically added during ticket purchase.
For the best dining experience please arrive around 7pm.
We hold reservations until 8pm.
For more information, please call +36 1 216 7894
℗ BMC