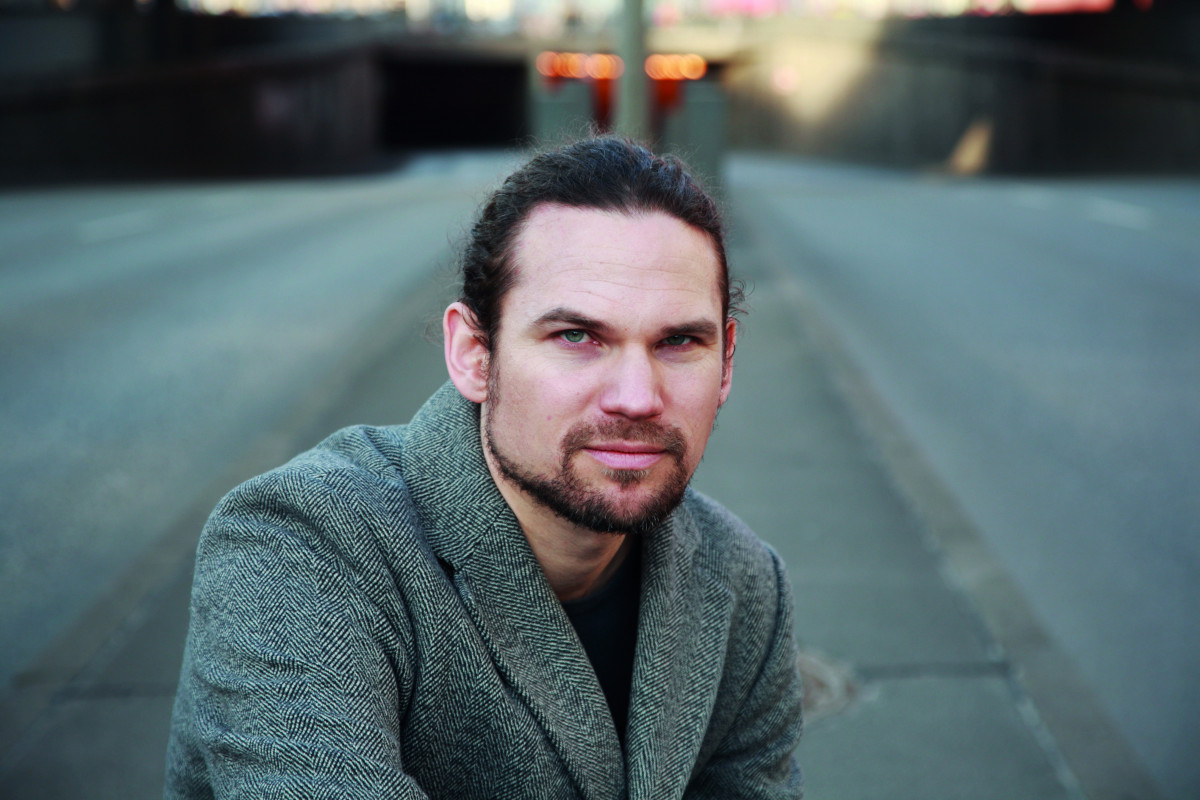 GoetheJazz | Rainer Böhm Quartet (DE)
Featuring:
Rainer Böhm - piano
Wanja Slavin - saxophone
Josh Ginsburg - bass
Peter Gall - drums
Gallery tickets will be available on the spot even if the online ticketing system tells you that the show is sold out. Please order your drinks downstairs at the bar if you are seated on the gallery.
To catch moods and to express emotions, this is the musical universe of Rainer Böhm.
Born in Ravensburg in Southern Germany in 1977 and now based in Cologne, Rainer Böhm has been involved as a bandleader and as a sideman in more than 60 CD recordings and made his mark through some excellent projects as an internationally sought-after pianist in the jazz scene. He has been awarded several times, for example with the Jazz Prize of the Nürnberger Nachrichten, the New German Jazz Prize, the prize for the best soloist in international jazz competitions in Hoeilaart/Belgium in 2002 and in Getxo/Spain in 2005, the Award of the Deutsche Schallplattenkritik in 2003 and 2007, the first prize in the international Piano Solo Contest in Freiburg in 2007 and the Landesjazzpreis Baden-Württemberg in 2010). In addition to his work as a pianist, Rainer Böhm teaches as a professor of jazz piano and ensemble direction at conservatories Nürnberg and Mannheim, where he is one of their youngest professors.
His music can be stylistically assigned to modern jazz, but it is also shaped by the influences of various others musical styles of the modern age (for instance classical music, such as Frensh composer Olivier Messiaen). The concept of crossing frontiers of genres is at the core of Böhm's musical identity: He is one of those genre-defiers for whom classical music and jazz are not in opposition to each other, but perfectly complementary polarities.
With saxophonist Wanja Slavin, drummer Peter Gal and bassist Josh Ginsburg, he found three fellow musicians who share his vision and interpret his music particularly expressive.
However, they don't just act as companions. Each band member actively uses soloistic spaces and fits perfectly into the individual group sound created by energy, transparency, interaction and dynamism.
Their current program is also characterized by expressiveness and strong melody lines and is always situated around a central task: how to convey emotions through music.
Tickets are available for 2500 HUF on the spot, online at bmc.jegy.hu, and at InterTicket Jegypont partners across Hungary.
Table reservations are automatically added during ticket purchase.
For the best dining experience please arrive around 7pm.
We hold reservations until 8pm.
For more information, please call +36 1 216 7894
℗ BMC