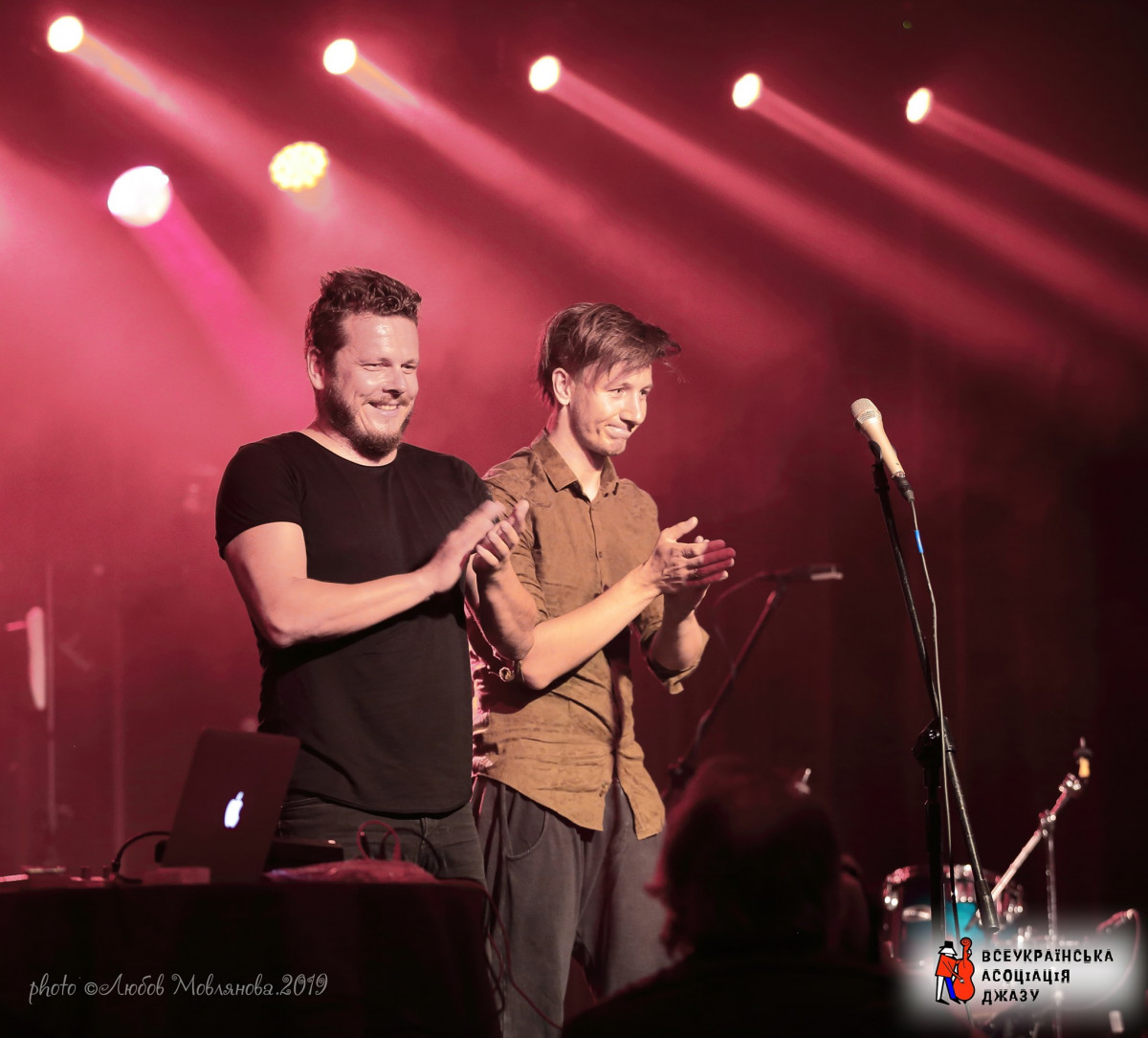 Hevhetia Days 2019 | David Kollar & Zbigniew Chojnacki (SK/PL)
Featuring:
David Kollar - guitar
Zbigniew Chojnacki - accordion
Two young generation artists join forces on the first evening of Hevhetia Days. Slovak guitarist and film music composer David Kollar has a unique musical vision that absorbs and reflects all manner of music while retaining an enviable individualism and high quality craftsmanship that can span from music creativity to very powerful and deep music. He is one of the most productive Slovak instrumentalists and composers of experimental, movie and scenic music. David has a long list of albums and collaborations with many left-field artists to his name, including much respected Norwegian guitarist Eivind Aarset, Arve Henriksen, Fennesz, Steven Wilson, Pat Mastelotto. The latter described his style as "an interesting combination of Eastern European classical influences, jazz, ambient, techno, EDM, trippy heavy blues rock mixed with eastern folk styles, played on a homemade guitar through a quirky combination of pedals and effects."
The sounds and emotions of Polish accordionist Zbigniew Chojnacki constitute an effort to reveal the accordion from a hitherto unknown perspective. The purpose of extracting various colors from the instrument and its sound, as well as the use of electronics and everyday items, is to reveal a different aspect of the accordion to the listener. "When I heard Zbigniew Chojnacki, I realised that accordion playing will never be the same as what it used to be." said Michał Urbaniak about his debut album, Elektrotropizm. "Chojnacki experiments, and his debut is a challenge for the listener. He's subjecting his individuality to the highest test of tastes. He emanates the soul of contemporeneity (...) he's different (...) he seeks his own path (...) he's worth listening to!" wrote enthusiasically about him another of his compatriots, Maciej Obara.
Tickets are available for 1500 HUF on the spot, online at bmc.jegy.hu,
and at InterTicket Jegypont partners across Hungary.
Table reservations are automatically added during ticket purchase. We hold reservations until 8pm.
For more information, please call +36 1 216 7894
℗ BMC