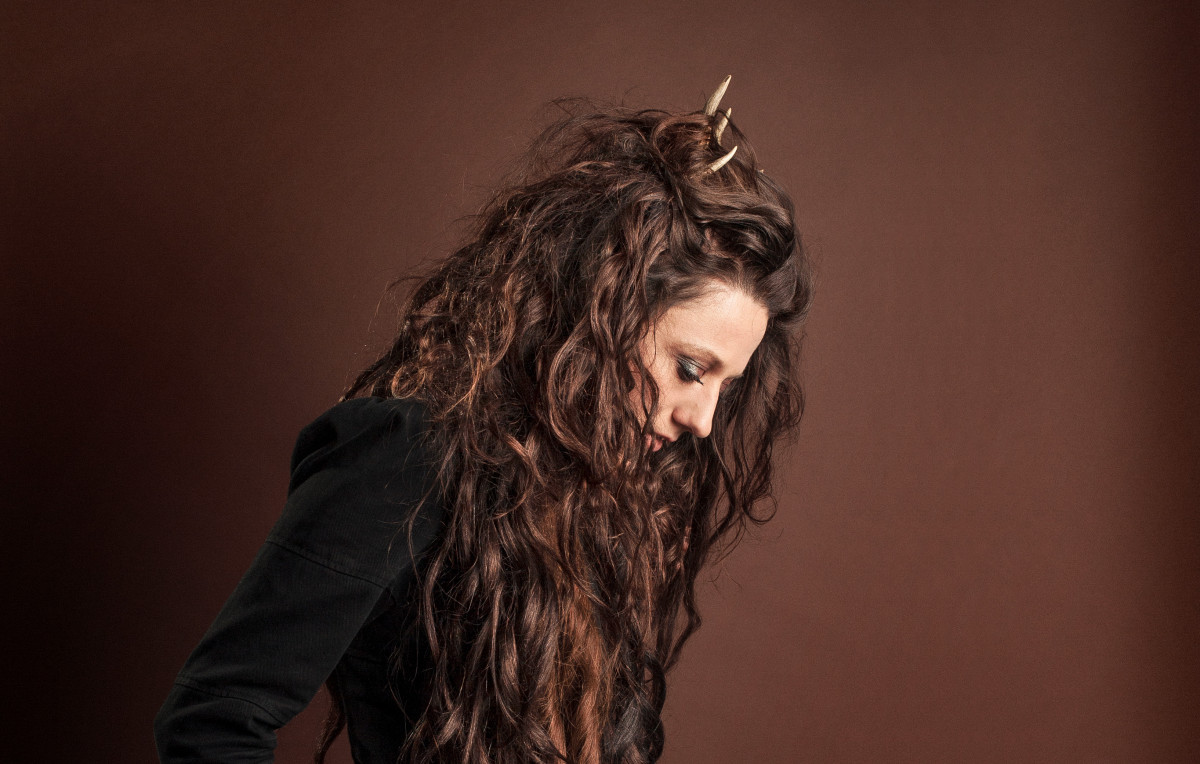 Leïla Martial Baa Box (FR)
Featuring:
Leila Martial - voice, electronics
Pierre Tereygeol - guitar, voice
Eric Perez - drums, human-bass, voice
"Leïla Martial is more than a singer. She is a creator of feelings" Jean-Marc Gélin, JAZZ MAGAZINE
Award-winning French singer, Leïla Martial, inhabits a captivating sonic universe, new wave jazz and rock amidst a flurry of vocal madness. She is one of today's most experienced masters of a rare instrument: a voice of boundless creativity, a source of onomatopoeia which changes and transforms itself to adapt all soundscapes it browses. Whether she screams, blows, belches or delicately accompanies the melody, Leïla Martial is a force to reckon with. Her second album Baabel released on Laborie Jazz, also owes its richness to the talents of her trio, Pierre Tereygeol's feverish guitar solos, Eric Perez's changing rhythms into controlled waterfalls. Baabel delivers the most subtle and unexpected twists, switching from an urgent madness to serenity.
Coming from a a family of musicians in the south-west of France, Leïla Martial trained at the celebrated Collège jazz of Marciac, a place known worldwide by its famous Jazz in Marciac Festival. She then entered the Conservatoire de Toulouse and several jazz schools, following in the footsteps of her friend Emile Parisien. She hesitated between a career as an actress or a musician, when in 2009 she won the first soloist prize at the Concours de la Défense (for the first time awarded to a singer), and soon after taking France by surprise with the release of Dance Floor, her debut album in 2012. In 2014 her quartet was selected by the AJC Network for the annual Jazz Migration tour.
Leïla performs also in Anne Pacéo's Circles and in FiL, her duo with Valentin Ceccaldi. Inspired by musicians as diverse as Eric Dolphy or Médéric Colignon, and just as moving as Jeanne Lee, Leïla Martial is the equal of her Swiss counterpart Andreas Schaerer, with whom she has performed at the Südtirol Jazz Festival. Among these influences, she also quotes Björk, Magma, Bobby McFerrin, Maria Joao or the singer Camille.
Tickets are available for 1800 HUF on the spot,
online at jegy.hu, and at InterTicket Jegypont partners across Hungary.
Please don't forget to reserve a table after purchasing your ticket, as seating at Opus Jazz Club can only be guaranteed in this case.
We hold reservations until 8pm. Remaining tables are assigned on a first-come, first-served basis.
For reservations, please call +36 1 216 7894 and have your ticket or voucher at hand.
℗ BMC