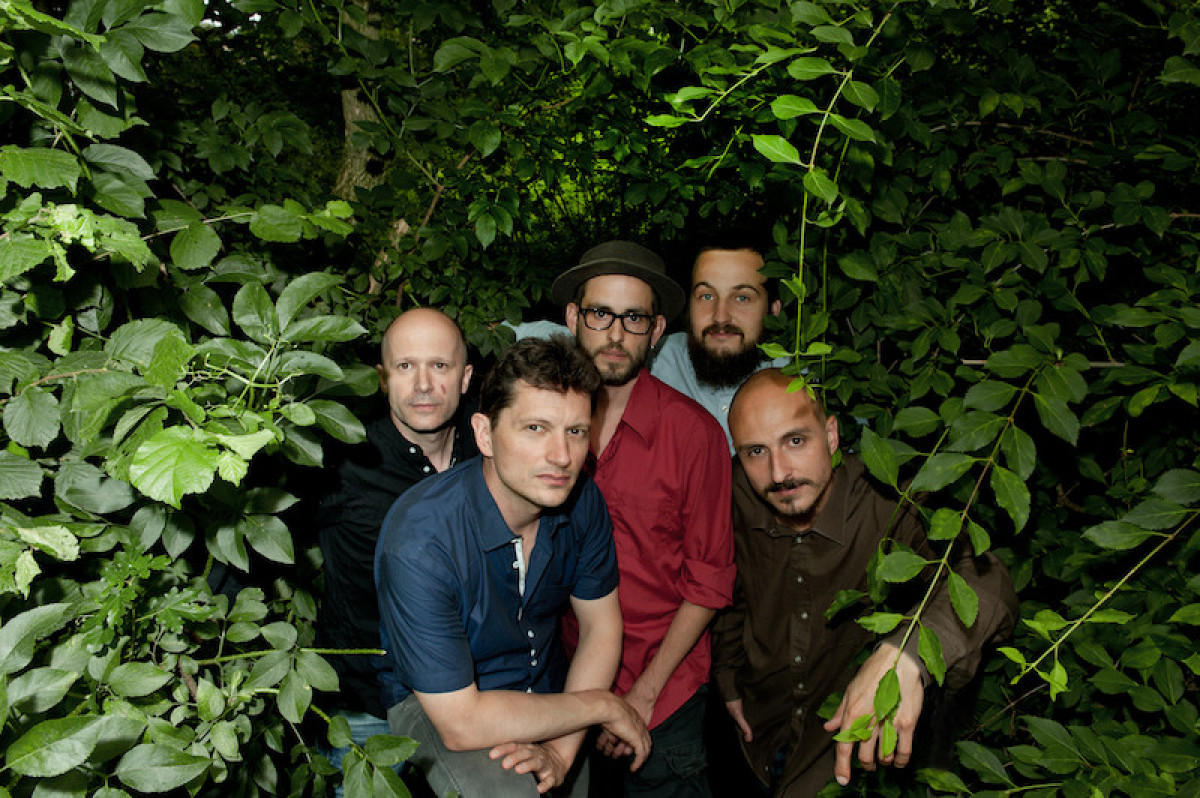 MATS-UP feat. Mbuso Khoza (CH)
Featuring:
Matthias Spillmann - trumpet, flugelhorn
Reto Suhner - reeds
Marc Méan - piano
Raffaele Bossard - bass
Dominic Egli - drums
Mbuso Khoza - vocals
In 1999 MATS-UP was founded with the idea of a group that combines both the broad sonic landscape of a chamber ensemble with the vitality and interaction of a jazz combo. Shortly after Le Temps in Geneva predicted that "MATS-UP will be the most important event in Swiss Jazz" and only a few years later, MATS-UP was counted among the "outstanding working bands in jazz today". The instrumentation with two horns and rhythm section still offers a large palette of unexplored musical possibilities discovered by bandleader and composer Matthias Spillmann. The band combines a rare sense for larger musical forms with a vivid spontaneity. Rhythms inspired by the heritage of african music and the romantic, sometimes abstract melodies out of Spillmanns imagination melt into a unique and fascinating musical language.
On their brand-new album, entitled Ivovo, MATS-UP explore the sounds of South Africa together with the singer Mbuso Khoza. "South Africa's music has always fascinated me. Little else influenced me as deeply, in a musical and a spiritual way, as the projects I had with South African artists as well as the concerts I played there. Jazz in South Africa has a significant value because it's one of the very few fields in which people of different colours, ethnics and backgrounds cooperated on an equal basis, even during the apartheid system. Mbuso's voice is totally unique and extremely versatile. His melodic ingenuity and his story-telling abilities are endless, his virtuosity not being a purpose on itself. Anything he sings sounds completely natural and fresh. In same time, he knows KwaZulu Natal music, that of his origins, like nobody else" - said the bandleader Matthias Spillmann.
Tickets are available for 2000 HUF on the spot, online at bmc.jegy.hu, and at InterTicket Jegypont partners across Hungary.
Table reservations are automatically added during ticket purchase.
For the best dining experience please arrive around 7pm.
We hold reservations until 8pm.
For more information, please call +36 1 216 7894
℗ BMC