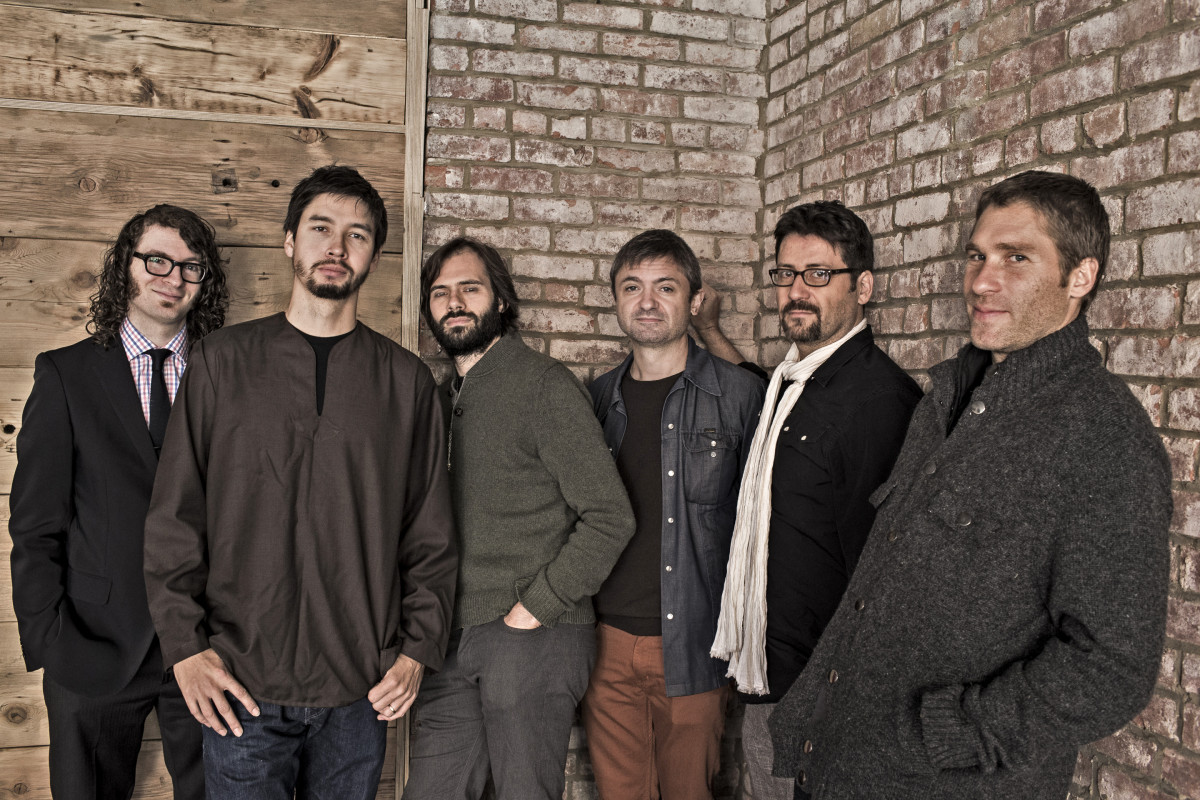 Ohad Talmor's Newsreel (US)
Featuring:
Ohad Talmor - tenor saxophone
Shane Endsley - trumpet
Miles Okazaki - guitar
Jacob Sacks - piano
Demian Cabaud - bass
Dan Weiss - drums
Gallery tickets will be available on the spot even if the online ticketing system tells you that the show is sold out.
Please order your drinks downstairs at the bar if you are seated on the gallery.
Ohad Talmor's voice as a composer and improviser is unique. It offers a powerful and prismatic music which dances between rousing passages to lyrical and poetic ones, seamlessly integrated into different musical forms. He came to New York in 1995 to study music and since then made Brooklyn his home where he has been one of the "movers and shakers" of the creative jazz scene. He can be heard playing with or composing for musicians such as Lee Konitz, Steve Swallow, Kurt Rosenwinkel Adam Nussbaum or Jason Moran. Talmor is an outstanding improviser and expressive stylist. In recent years, he has attracted widespread attention with the originality of his compositions and sophisticated arrangements, whether in his trio, sextet or orchestra. The core members of Newsreel Sextet are Talmor's long-term fellow travelers: Jacob Sacks (piano), Miles Okazaki (guitar), Shane Endsley (trumpet), Matt Pavolka (bass) and Dan Weiss (drums), some of whom he first met at the Manhattan School of Music where he studied Composition in 1995. Ohad Talmor: "The members of my band are friends, with whom I share a great artistic trust and bond. That's the personal side, which is very important to me. Just as important is the musical side. Each one of these musicians is a strong artistic personality, able to play the music convincingly – it's by no means easy and moves seamlessly between various genres: jazz, North Indian traditional and contemporary or New music."

Long Forms, Ohad Talmor's Newsreel Sextet latest album brings together the various influences that populate Talmor's music universe into one coherent project. The music focuses on long form compositions with each piece based on a single idea which seeks to develop continuously, while giving improvisers the dedicated space to explore and connect the written abstract with their personal voice. The trio's new album, Mise en place, will be released on Intakt Records a few weeks before the concert in Opus, so the Hungarian audience will be among the first to hear its music.
Tickets are available for 2000 HUF on the spot, online at bmc.jegy.hu, and at InterTicket Jegypont partners across Hungary.
Table reservations are automatically added during ticket purchase.
For the best dining experience please arrive around 7pm.
We hold reservations until 8pm.
For more information, please call +36 1 216 7894
℗ BMC