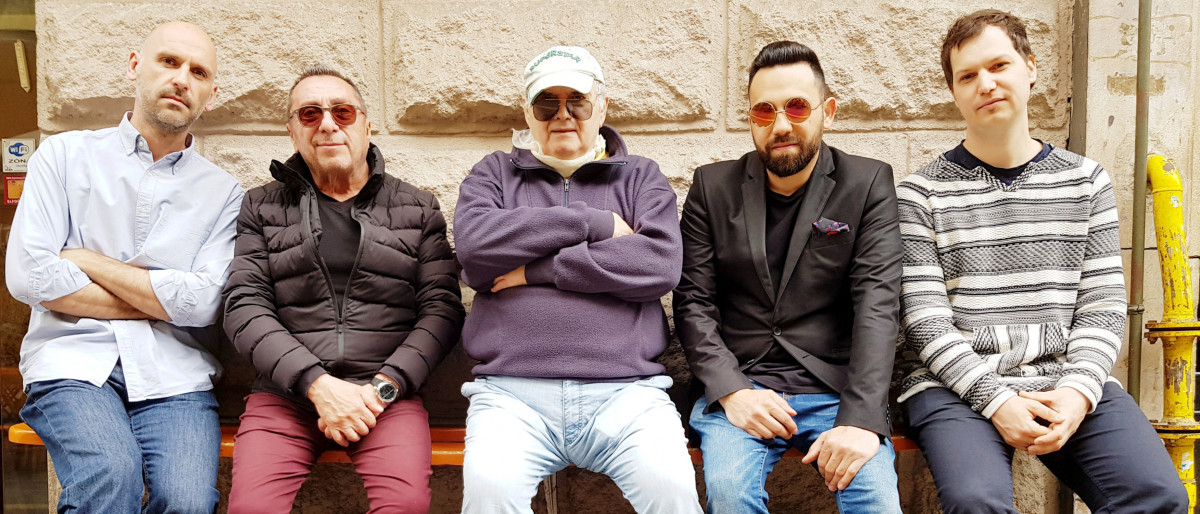 First time at the Opus
Opus Jazz Club
Featuring:
Béla Szakcsi Lakatos - Fender Rhodes
Kornél Fekete-Kovács - trumpet
Márton Fenyvesi - guitar
György Orbán - double bass
Imre Kőszegi - drums
The Rákfogó group is over forty years old. This statement is true, even though that the original Béla Szakcsi Lakatos - Gyula Babos - Mihály Ráduly - Jackie Orszáczky - Imre Kőszegi line-up operated only for a short time, between 1972 and 1974. However, the influence of this Hungarian jazz-rock flagship lasted for decades and had a decisive influence not only on the career of the members of the legendary line-up but also on the development of the whole Hungarian jazz life.
Although György Orbán, unlike Orszáczky, plays double bass instead of electric bass, the band didn't change their course to a more classical jazz sound. Just on the contrary, while Szakcsi is still playing exclusively on Fender Rhodes and the guitar of the recently departed Gyula Babos resembled the original sound, both the brilliant young guitarist Márton Fenyvesi, as the trumpeter Kornél Fekete-Kovács use a lot of electronic effects making it even more up-to-date. Imre Kőszegi's drumming breaks with the tradition of bebop, making his play more colorful and original, especially by using cymbals and accessories specially made for this project. This all makes clear that Rákfogó is by no means a tribute band, and while the repertoire may include pieces by the original line-up, they – just like like some standards by Davis, Coltrane or Zawinul – appear in a new, revised form, evoking the experimental, form-breaking, freedom-craving spirit of the founders.
Tickets are available for 2000 HUF on the spot, online at bmc.jegy.hu,
and at InterTicket Jegypont partners across Hungary.
Table reservations are automatically added during ticket purchase. We hold reservations until 8pm.
For more information, please call +36 1 216 7894
℗ BMC