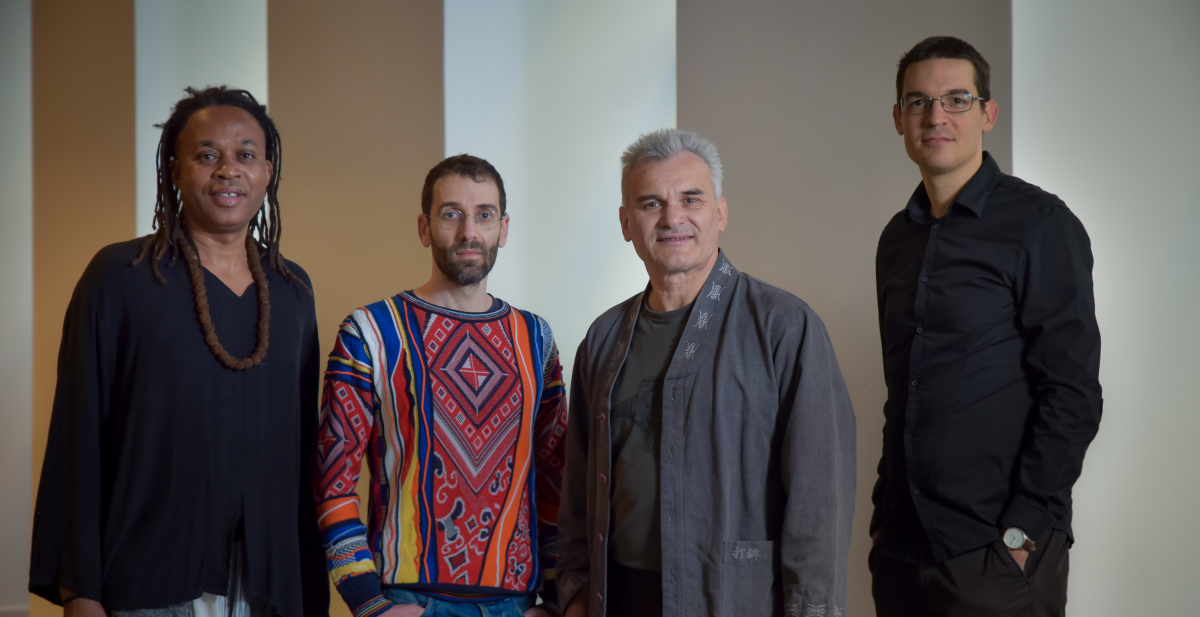 Featuring:
Said Tichiti - voice, guembri
Péter Bede - saxophone, flute
Ferenc Kovács - violin, trumpet, voice
András Halmos - drums
The music produced and performed by the Hungarian based ensemble Tariqa is simultaneously reminiscent of the proto world-music innovations of John Coltrane's Africa Brass in the 60s and the 70s futuristic Sufi inspired jazz of the Human Arts Ensemble. Led by Saïd Tichiti originally from the Moroccan Sahara, Tariqa's ecstatic momentum is firmly based on gnawa drumming and guembri bass lines spiced by rippling carpathian cimbalom, violins and flute. Top this all with Saharian desert blues vocals and horn parts full of urgent urban American howling and Klezmer screams, and the effect is nothing less than 21st century musical bliss. Tariqa's new CD is a musical breakthrough Bartok, Coltrane and the late Ali Farka Toure would all likely relate to. Blessed and possessed by the powerful spirits that inhabit the Euro-Asian-African crossroads that shaped and continue to shape our destiny – Tariqa swings and rocks hard to a warm universal musical embrace.
Darrell Jónsson
Tickets are available for 1800 HUF on the spot, online at bmc.jegy.hu,
and at InterTicket Jegypont partners across Hungary.
Table reservations are automatically added during ticket purchase.
For the best dining experience please arrive around 7pm.
We hold reservations until 8pm.
For more information, please call +36 1 216 7894
℗ BMC