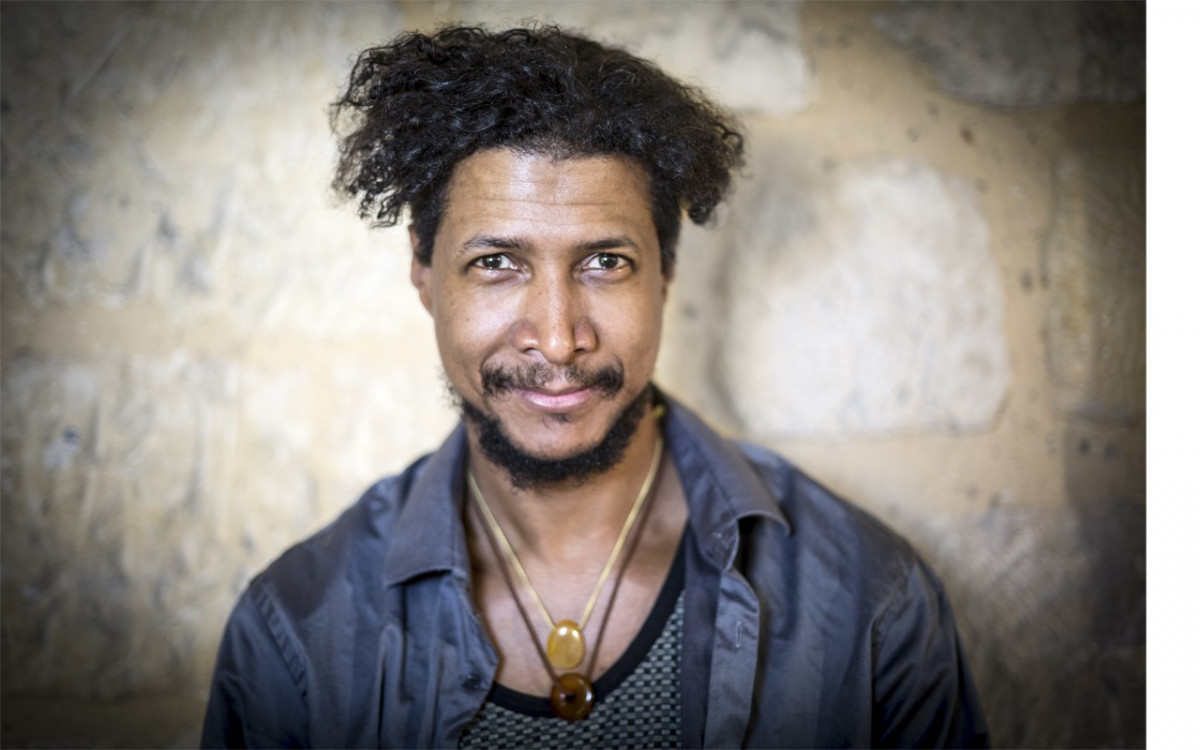 Attila Gyárfás Quartet feat. Magic Malik (HU/CI)
Featuring:
Magic Malik - flute
Attila Gyárfás – drums
Máté Pozsár - piano
Ernő Hock - double bass
Gallery tickets will be available on the spot even if the online ticketing system tells you that the show is sold out. Please order your drinks downstairs at the bar if you are seated on the gallery.
Attila Gyárfás, the experiential, inventive young drummer and composer, will enter the stage of Opus this time with a completely new formation and concept. One of the musical role models of his twenties is the flutist-singer Magic Malik (Malik Mezzadri), born in Côte d'Ivoire and living in Paris, as well as two prominent representatives of the Hungarian improvisational music scene, pianist Máté Pozsár and bassist Ernő Hock. Although the musical aesthetics of the members of the newly formed formation are quite diverse, Attila saw that they all shared the need for free self-expression – and he came up with a musical concept that maximized this: "I wrote very loose pieces that were like sketches, and this will be filled with musical content by the musicians" – said Attila. The freedom of Magic Malik was likened to the rabbit in Alice's Wonderland by the French magazine, Le Grigri: "elusive. It is impossible to catch up" – they wrote. The player, who deepened in several styles – he played reagge and then started working on modern jazz repertoire after the M-Base and afrobeat genres, not forgetting his African roots – is also likened to multi-instrumentalist Roland Kirk because of his unusual playing technique. Malik often sings, hums and grumbles in his instrument, searching for new sounds. "Magic Malik was one of the reasons I went to Paris in 2014 to study with an Erasmus scholarship. I wanted to hear and get to know him live. Although he is stylistically different from what I currently think is my own direction, I feel an extremely sophisticated and inventive musical attitude in his playing, which impresses every time I hear him" – said Attila Gyárfás. This time, then, both listeners and musicians can have a whole new experience, starting with just a few specific melodies and rhythms, everything else is born in the hands of the moment and the imagination.
Tickets are available for 2500 HUF on the spot, online at bmc.jegy.hu, and at InterTicket Jegypont partners across Hungary.
Table reservations are automatically added during ticket purchase.
For the best dining experience please arrive around 7pm.
We hold reservations until 8pm.
For more information, please call +36 1 216 7894
℗ BMC