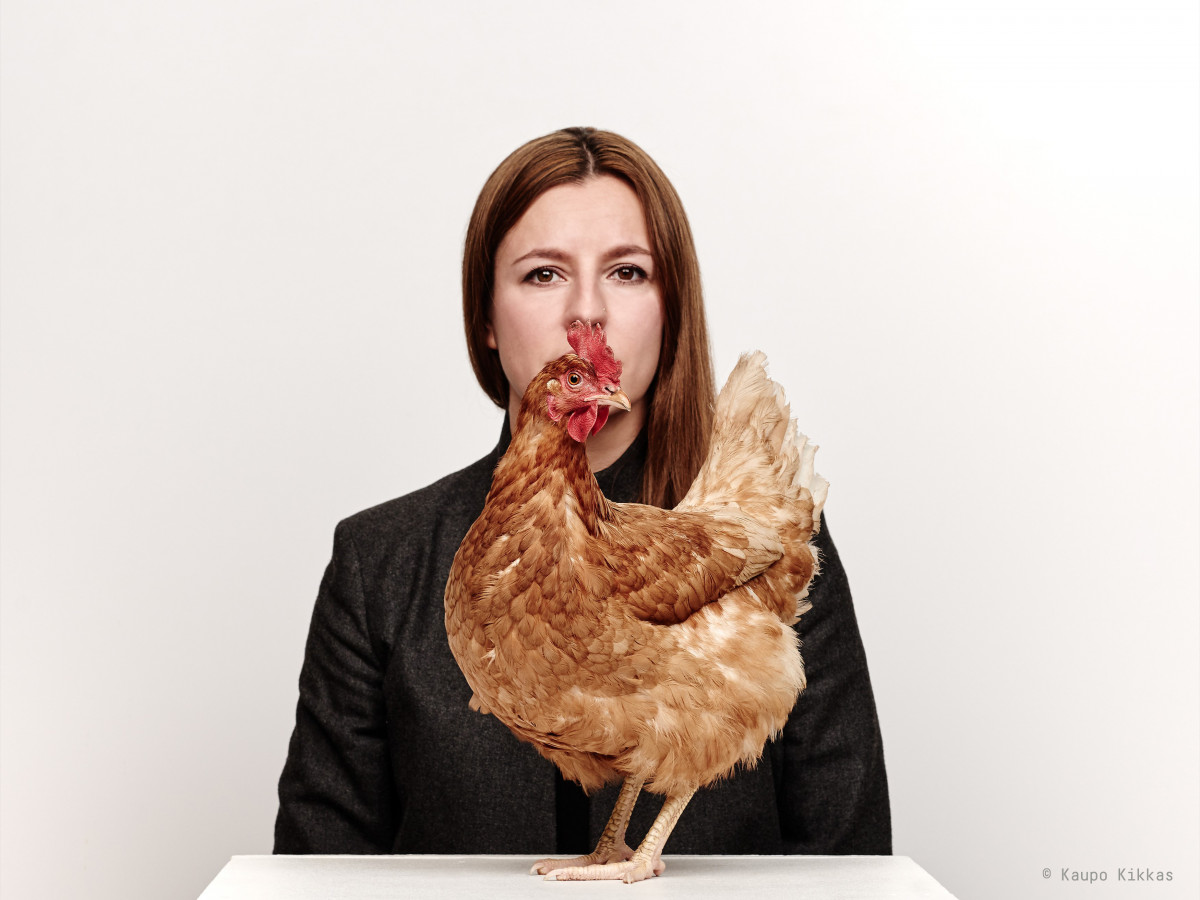 Maria Faust Machina (EE/DK/US)
Featuring:
Maria Faust - alto saxophone
Ned Ferm - tenor saxophone
Ida Nørholm - cello
Jacob Anderskov - piano
Nils Bo Davidsen - double bass
Adam Pultz Melbye - double bass
Maria Faust, the 38-year-old Estonian composer, saxophonist, bandleader, resident of Denmark, has already made remarkable musical waves that have sent her and her bands on trips to concert halls and music festivals around the world. Growing up under the Communist regime in Estonia, she was classically educated at first, but jazz and improvisational music soon took hold of her, thus she came to the Southern Danish Music Conservatory. In her new surroundings however she had to realize that she didn't fit into the world of jazz, neither. "I am a child of communism! I did not swing. I marched! So, I finally just tried to be faithful to myself. It was a choice I made." A conviction which she holds onto stubbornly, even to this day.
Maria Faust neither plays nor composes in traditional ways, and has no interest in doing so. Boldness is the hallmark of her music, and her projects with ensembles that explore unusual instrumentations and techniques. Her big breakthrough, the very personal album Sacrum Facere (Latin: human sacrifice), receiving two Danish Music Awards in 2014, got its inspiration from the culture in and around the Russian-Estonian border region, where descendants of deported orthodox Russians still live. Here, she collected work songs, hymns, and lullabies for the album, and merged the material with classical music and free improvisation.
Maria Faust is constantly expanding her sound spectrum, and her new project, MACHINA, consists of an unprecedented mix of traditional musical forms paired with improvisation, jazz, and soundscapes. In a musical language of her own invention, she delivers her original compositional ideas, a chamber music universe without drums, but with horns, two basses, cello, and piano, all in a fascinating interaction with the engines of fishing boats sputtering their way through the fog, the creaks of old rusty hulls, the hum of the breeze and the call of the birds out at sea.
Like her earlier releases, Machina, released on Stunt Records last year, starts with what she herself describes as "memory analysis." As a tool, she gets inspiration from both personal and collective memories and the subconscious. Maria Faust says that she sees "the water as a symbol of a natural and unpredictable force of oppressed feelings like anger and sorrow" and she asks "why should we suppress these emotions, while we emphasize, for example, happiness?"
Tickets are available for 1800 HUF on the spot, online at bmc.jegy.hu,
and at InterTicket Jegypont partners across Hungary.
Table reservations are automatically added during ticket purchase. We hold reservations until 8pm.
For more information, please call +36 1 216 7894
℗ BMC